More photos from the beginning of Cal's big night
John Calipari and his team toured the Naismith Memorial Basketball Hall of Fame today while killing time before tonight's ceremony.
Jamal Murray and Mychal Mulder got in a game of Pop-A-Shot:
While Tyler Ulis admired the Bob Cousy Award display, showing all of the great players to play his position.
Here's a look at the setup for Cal's reception:
And look who it is: John Wall, DeMarcus Cousins, Anthony Davis and Brandon Knight. Very cool of those guys to show up and support the man who helped them reach their dreams.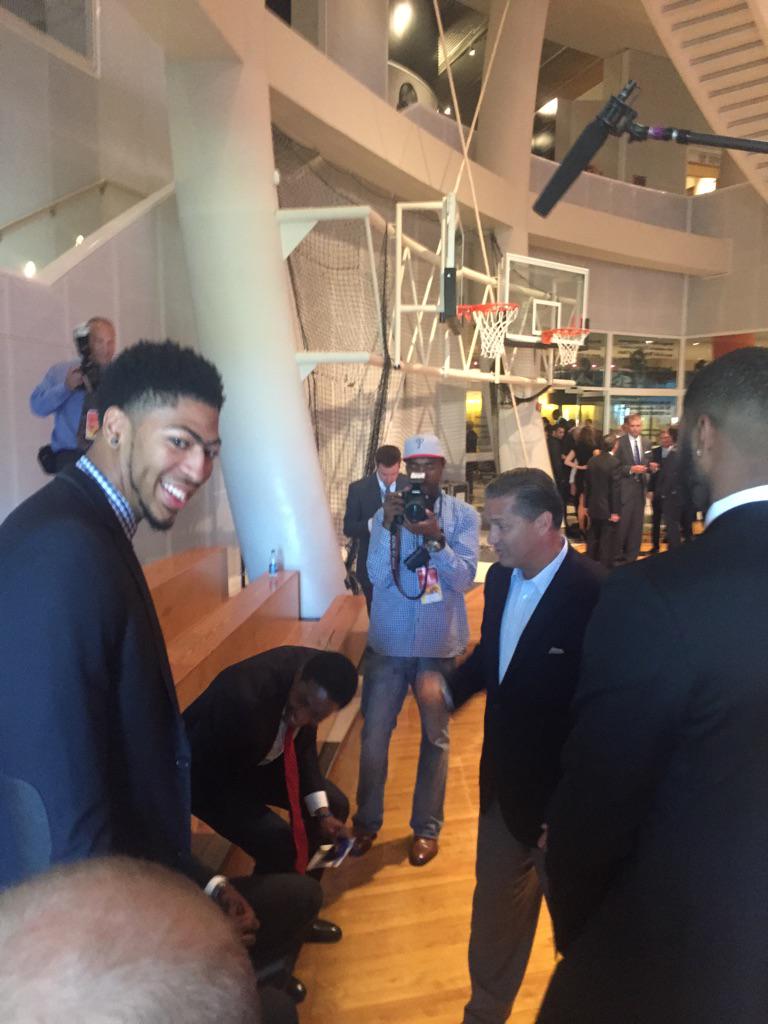 Plenty more from Springfield throughout the night…