Montrezl Harrell is not afraid of Kentucky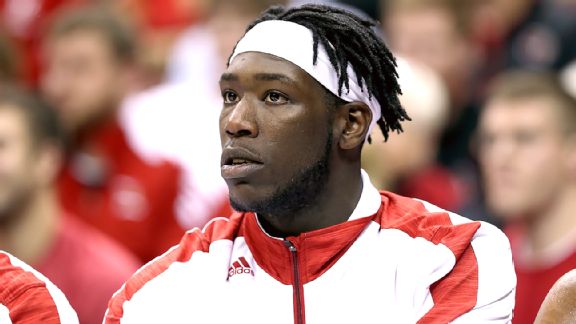 "Not at all. No team in America scares me," said Harrell, when asked earlier this month about the challenge ahead in Kentucky.
Matt Norlander over at CBSSports.com was able to get Louisville's star player to open up about playing the Cats. It's from a few weeks back, following Louisville's win over Indiana, but it's worth another read today.
"As far as how we are against Kentucky, I don't really get too concerned," Harrell told Norlander. "We're going to give them everything we've got. No team has really pressured them. There's no team out there that plays how we play. That's why I think we have the advantage on people. Everybody can try to pressure and practice to prepare for it, but nobody can run it how we run it. Nobody has been in the condition we have been in. When we get on the floor, you might try to tweak your press offense for it, but there's no way to prepare for our press."
"We know those guys play five-in, five-out type thing, but whatever five is in, they're going to get pressed. We're not going to take off our press because they've got a lot of size. We're going to make their bigs handle the ball and we're going to see if their bigs can beat us [that way]. We are going to get after them. For 40 minutes, we're going to give them as much as they can handle."
Oh man. Louisville wants to run? Louisville wants Kentucky's bigs to beat them? Let's do this. Let's do this now.