Monday's Top 10: We're going TaxSlayer Bowling!
Good morning, friends. I won't lie, between the UCLA loss and my Danville Admirals losing to Christian Academy of Louisville in the state championship, it wasn't the best weekend of my life, but hey, today's a new day, and our University of Kentucky Wildcats are going to Jacksonville to play in a bowl game on New Year's Eve. Life's not bad. Let's go over today's agenda, because it's a busy one…
1. In case you missed it, UK is officially in the TaxSlayer Bowl
The worst kept secret in the Commonwealth became official yesterday when Kentucky accepted an invitation to the TaxSlayer Bowl in Jacksonville on Saturday, December 31 at 11:00 a.m. They'll face Georgia Tech, who I admit to knowing very little about, but hey, that's what Freddie Maggard's for, right? If you missed Freddie's early breakdown of the Yellow Jackets yesterday, click here to get a head start on scouting.
2. Everyone's happy about Kentucky's bowl game
After the news was made official, Mitch Barnhart and Mark Stoops did a conference call with reporters to discuss it. Needless to say, everyone was happy about Kentucky making its most prestigious bowl since the Outback Bowl in 1998.
"It's kind of been our mantra all year, to be honest with you, knocking down doors and this is another one," Mark Stoops said. "We've been close the past couple of years, and again, it's another one of those doors we're trying to knock down, so we're tired of being close, we wanted to finish, and so we're excited about playing in this bowl."
Mitch Barnhart agreed, telling reporters that during a team meeting last week, he was thrilled to see the players' faces when they realized the TaxSlayer Bowl was a possibility.
"The step we took to get to bowl eligibility was something we haven't done in six years," Mitch said. "When we had a team meeting last week, it was fun to watch the expressions on their faces when we talked about the possibility of being in Jacksonville. They got excited and at the end of the day, that's what we're all in this for, is to help fulfill some dreams and hopes for them."
3. UK was so excited about the bowl they released a hype video
Just watch that on loop if your coffee's not working this morning.
4. Want to go? Some useful links…
If you don't want to pay face value, GuyOnTheCornerTickets.com also has some great deals. Bet your bottom dollar that we'll release our own preview of the bowl and Jacksonville in the coming days…
5. Stoops will hold a presser at noon to talk about the postseason
Tune in to KSR at noon for a live stream of Stoops' remarks, and a little bit after for a recap. Select players will also be available, so today should be a fun one.
Stoops should also be in a great mood because…
6. 3-star DE Chris Whittaker flipped to Kentucky last night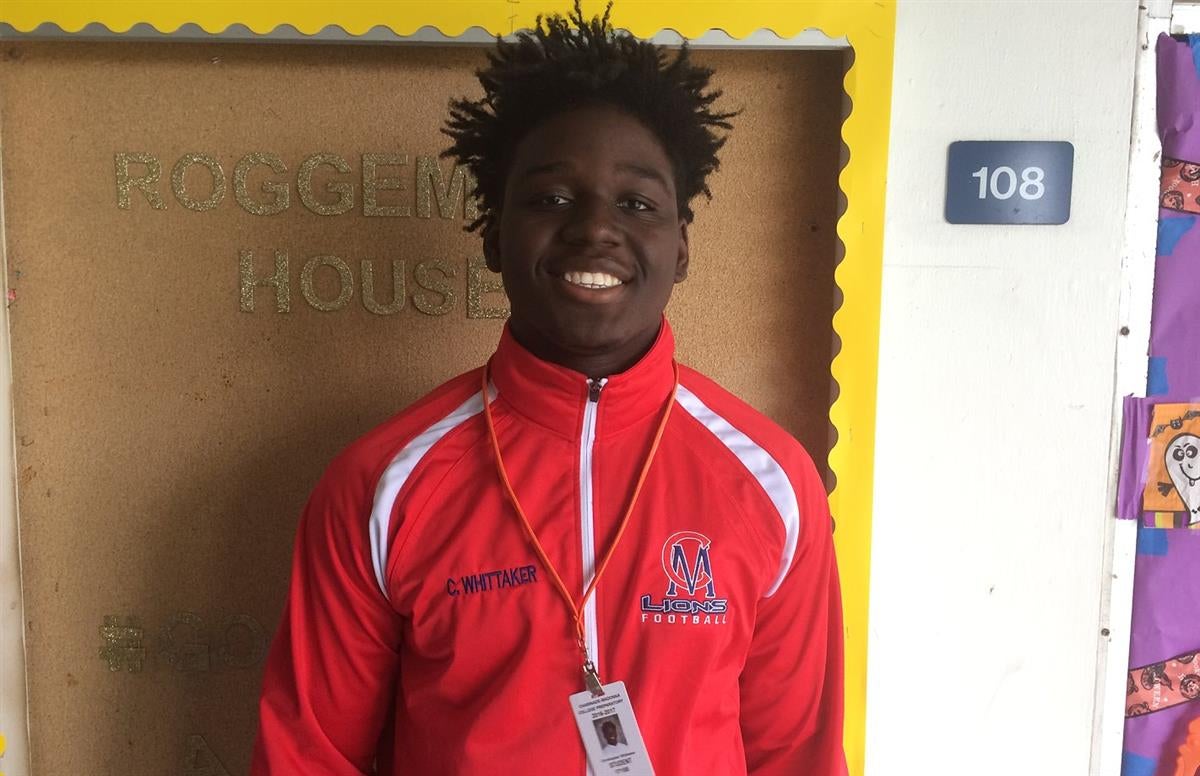 Whittaker was previously committed to South Florida and also had offers from Tennessee, South Carolina, Notre Dame, and Georgia, but after visiting Lexington this weekend, he decided he wanted to play his college ball at Kentucky. The 55th best strongside defensive end in the country is now Kentucky's 15th member of the 2017 recruiting class, and his commitment is likely the first of many as the Cats ride the momentum from their win over Louisville and the upcoming bowl game. We're hearing UK will get one or two more commitments this weekend, including at least one more player who flips from another school.
7. Time to move past the UCLA loss
We've all had a day to mourn Kentucky's dreams of a perfect season and accept the reality that the Cats got whipped on Saturday. UCLA handed Kentucky its first lost in Rupp Arena since February 2014 in convincing fashion, and in the light of a few days later, it's not so bad. Bring on the humble pie, and let's hope that whatever illness was lingering in the Wildcat Lodge is now gone.
8. UK Hoops lost a heartbreaker to Louisville
It was all going a little too well, wasn't it? After meteoric highs during Thanksgiving week, Kentucky came tumbling back to reality with the men's basketball loss to UCLA and the women's basketball loss to Louisville. UK Hoops lost a heartbreaker to the Cards in overtime, 69-67, but Louisville is ranked 7th and the country and the game took place at the Yum Center, so the ladies should hold their heads high.
9. There's hyperbole, and then there's Rick Pitino
Stop what you're doing and listen to this. #LopesRising #GoLopes pic.twitter.com/q3Paaoulqv

– GCU Men's Basketball (@GCU_Hoops) December 4, 2016
We had this on the site yesterday, but I'm still laughing at Rick Pitino's press conference after his team's nine-point win vs. Grand Canyon. Pitino was classic Pitino, calling the Grand Canyon (Grand Canyon!) fans the loudest he's ever heard and their guard play the best he's ever faced in his 40+ years of coaching. Keep in mind this is a Grand Canyon team that lost to Duke by 35, SIU Edwardsville by 12, and only has wins over Albany, Marist, and Coppin State. No offense to the Antelopes, but come on, Rick. If you're going to pour on the syrup that thick, at least give us all some milk to make it go down easier.
10. One more look at Santa Cuz
ICYMI last night, DeMarcus Cousins surprised an underprivileged family in Sacramento with a shopping spree in New York City over the weekend. This is one of many charitable acts by Boogie, who has made servant leadership a part of his life since his time at Kentucky. This video is pretty awesome:
Join Santa Cuz through the lens of Kings Snapchat as he surprises a group with a holiday shopping spree! #DoGood pic.twitter.com/lgYTlRt3va

– Sacramento Kings (@SacramentoKings) December 4, 2016
Good on ya, Boogie.
Radio in an hour…can you believe they leave for Vegas on Friday?