Monday Morning Things To Know: Josh Allen, Ryan Lemond and more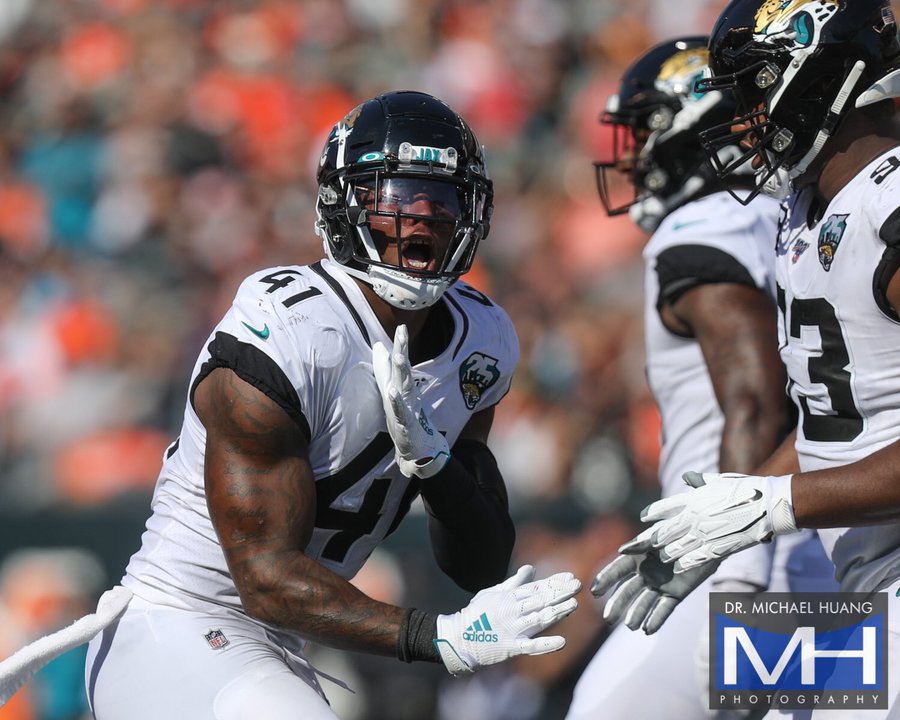 Good morning and welcome to the second edition of Monday Morning Things To Know, the only thing you need to read on Monday mornings to feel in touch with the rest of the world. Below we will cover everything that happened over the weekend so you can get all caught up, put it all behind you, and get moving with the work week.
Read it and then go out there and seize the day you beautiful butterfly.
---
UK Football
---
Kentucky fell to the tenth-ranked Georgia Bulldogs, 21-0, down in Athens on Saturday. There are no such things as moral victories, but it was kind of a moral victory, right? Let's ignore the negatives (all positivity today!) and point out some of those small victories from the not-so-bad loss:
— The game was tied at halftime. So that was pretty cool.
— Kentucky held Georgia to only 270 yards of offense, the fewest the Wildcats have allowed all season.
— By holding Georgia to under 35 points, UK's defense now has the longest streak in the nation for consecutive games of not giving up 35 or more points to its opponents.
— The inexperienced secondary we were so worried about has now played seven games without giving up a pass of 40+ yards. Georgia's longest pass went for only 22 yards, and Jake Fromm's 35 total passing yards were the fewest allowed since the Cats held Austin Peay to 27 passing yards in 2016. There is a slight difference between Austin Peay and Georgia.
— Kentucky's defense has only allowed three passing touchdowns all year, the fewest in the entire nation.
— Sophomore safety Yusuf Corker had a career-high 11 tackles. Corker's totaled seven, nine, nine and 11 tackles in the last four games. DeAndre Square almost matched him in Athens with nine total tackles.
Other football things:
— Lynn Bowden took to Twitter on Sunday to ask Big Blue Nation to maintain its support of the football program throughout the remainder of the season. Bowden tweeted, "Through these next 5 games I beg you guys to keep encouraging and support us."
Through these next 5 games I beg you guys to keep encouraging and supporting us ?

— Lynn Bowden Jr (@LynnBowden_1) October 20, 2019
— One person who is not heeding Lynn Bowden's advice is Shawnkel Knight-Goff, who, according to KSR sources, left the team following the loss. A prospect out of Doss High School in Louisville, Knight-Goff was a true freshman linebacker for the Cats and one of the top players in the state of Kentucky in the Class of 2019. He is rumored to be looking toward Louisville, his hometown school, for the next phase of his young career. Bye.
---
Sports Gambling
---
Circa Sports released the first spread for UK-Missouri and it had the visiting Tigers giving up 11 points to the Cats in Kroger Field in the opening line, although the number is already dropping. The total on the game opened at 48 points and it is also dropping.
So you know, Kentucky covered at Georgia for the first time since the Florida game. The total has gone under in four straight games after three consecutive overs to start the year.
---
Blue-White Game
---
The Kentucky basketball program held its annual Blue-White game last Friday evening and it served its purpose for generating excitement throughout the fan base.
— Sophomore Immanuel Quickley led the way in scoring with 25 points. Afterward, John Calipari said, "You're all seeing what I've been telling you, that he's not even the same guy he was a year ago. And it's because he's freed up his mind."
— Grad transfer Nate Sestina scored 22 points and hit four of his eight 3-point tries. "We gotta get a couple more guys at the level Nate is at, intensity wise," said Calipari.
— Playing in his third Blue-White scrimmage, junior Nick Richards went for 20 points and 11 rebounds. Big numbers aren't uncommon for Richards in the preseason; the problem is getting him to do it during the regular season when it matters.
You can read more about all of the Blue-White fun by scrolling through all of our coverage under the Basketball tab.
Or watch our video recap from Bradley 'B-Roll' McKee:
---
College Basketball
---
Kentucky doesn't participate in any closed scrimmages like the ones we've heard about around the country, but three teams of note scrimmaged over the weekend and the results are worth mentioning:
— Michigan State reportedly lost to Gonzaga in a secret scrimmage in Denver on Saturday. The Zags got the best of the No. 1 team, 103–87. Joshua Langford did not play for Sparty, while Player of the Year candidate Cassius Winston had 20 points in the loss. Kentucky will of course open its season against Michigan State in Madison Square Garden on Tuesday, November 5.
— Two more teams on Kentucky's schedule, Louisville and Ohio State, played against each other yesterday and I hear it was a war. "Both teams looked very, very good," said one person in the know. Ohio State got the win, 80-69, although Louisville was without two rotation players, per reports.
---
NFL
---
— Wesley Woodyard played hero in a wild finish in Tennessee. After an L.A. Chargers touchdown was called back and the ball was placed on the one-yard line in a field goal game with only 30 seconds left to play, Woodyard and the Titans' defense stood tall with a game-winning goal line stand. The Titans stuffed the Chargers on three straight tries; on the third try, Woodyard popped the ball from Melvin Gordon's arms on the goal line and the Titans recovered in the end zone for a touchback to seal the deal.
— Keeping it in the AFC South, Lonnie Johnson totaled a career-high seven tackles in Houston's loss at Indianapolis. However, he still had his share of mistakes in coverage, including a bad defensive holding penalty that led to a Colts touchdown.
— Up in New York, former Kentucky defensive lineman Corey Peters had four tackles and a sack for the Cardinals in a win over the G-Men.
— We sent Bradley McKee to Cincinnati to catch up with Josh Allen after his team's win over the winless Bengals. Allen sacked Andy Dalton for his fifth sack in five games, and the five sacks in seven games ties Jacksonville's single season record for sacks through seven games.
---
NBA
---
The 2019-20 NBA season officially starts tomorrow; in the meantime, here are the Kentucky-related roster moves around the league:
— Andrew Harrison got waived by Golden State on Saturday. A likely landing spot for Harrison is the Warriors' G League affiliate in Santa Cruz.
— Tyler Ulis got waived by Sacramento, leaving only De'Aaron Fox and Wenyen Gabriel as the former Kentucky Wildcats with the Kings, an organization that seems to collect former Kentucky players. The news of Ulis' exit is not a huge surprise; he missed the team's preseason trip to India with a groin injury. Ulis' deal was only a training camp deal. Now he is likely headed back to the G League.
— Isaac Humphries got waived by Orlando. Humphries played only 14 minutes across three preseason games for the Magic.
---
Books
---
Last night I finally finished Clash of Kings, the second book in George R.R. Martin's seven-book A Song Of Ice And Fire series — known by most as the books behind HBO's Game of Thrones. It took me forever to get through it (800 pages, hard words, tiny font) and I really don't know how anyone managed to read all of the GoT books. Teach me your ways if you did. They're soooooo long.
Before I wear myself with the next one, I'm looking for something else to read to break up George R.R. Martin's never-ending novels. I'd love a suggestion or two if you got 'em. I like all non-fiction or a good thriller.
---
Ryan Lemond
---
We gave Ryan a hard time for going into Coach Cal's Fantasy Camp on three days notice without time to get in shape, so what did he go out and do?
He won the championship.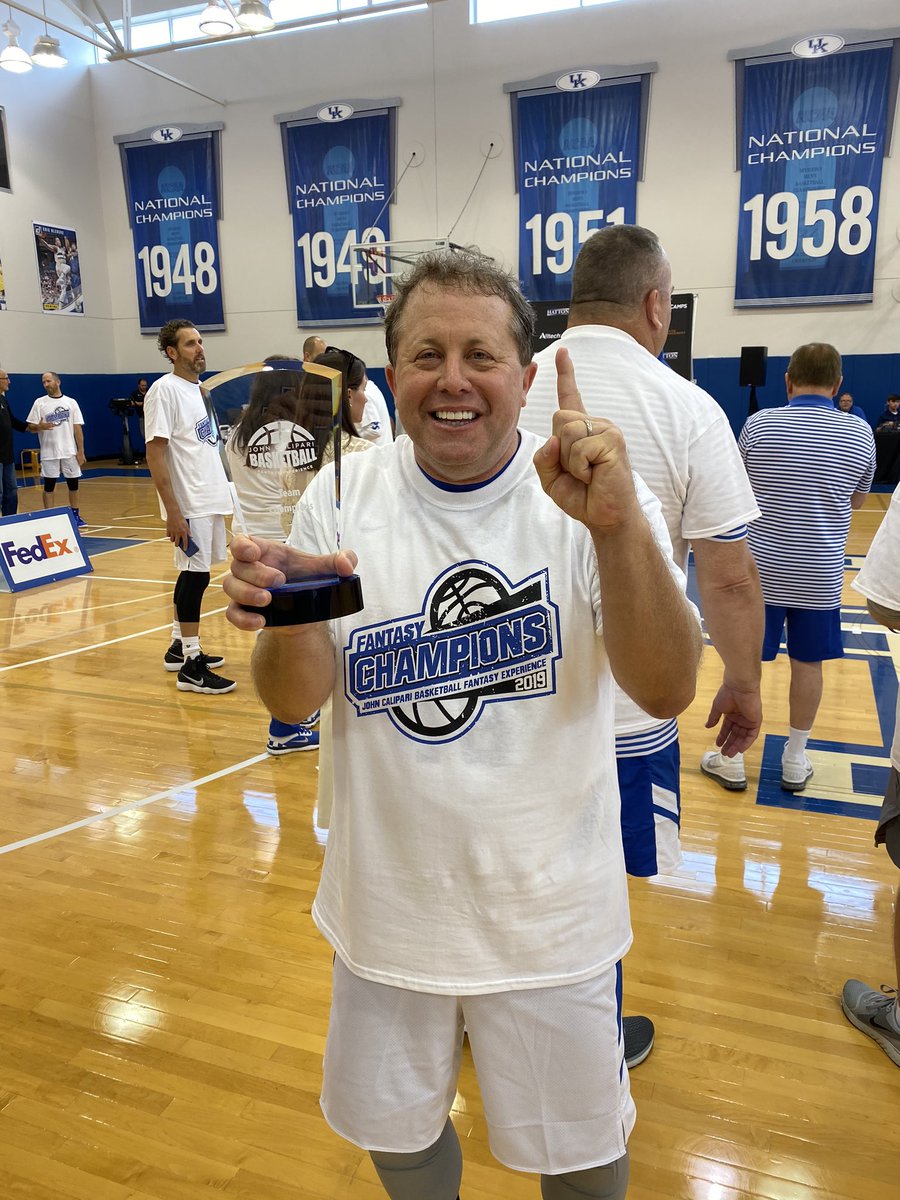 You'll want to tune in to today's KSR radio show to hear all about it.
---
What's Ahead
---
— Mark Stoops finally dried off from Saturday night and he is ready to look back on the game in his next Monday afternoon press conference in Lexington. Stoops will go over what he saw on the tape and what needs to go right to get back in the win column this week. Tune in to the live stream here on Kentucky-Sports-Radio-dot-com and noon.
— Kentucky will release its updated depth chart about an hour before Mark Stoops takes the stage. It may be an early indicator of the playing statuses of Sawyer Smith and Kash Daniel, among others. Look for it around 11 a.m.
— A new KSR Football Podcast will be available tonight before bedtime. Tell your significant other you'll put the kids to bed while they slip into something more comfortable, then the two of you can kick back with a nice red and let the dulcet tones of Nick Roush's voice fulfill all of your football fantasies.
— Matt is back in studio for the first time in a long time on today's KSR radio show. Tune in at 10 a.m.!