Memphis President Pulls the Plug on Honoring Cal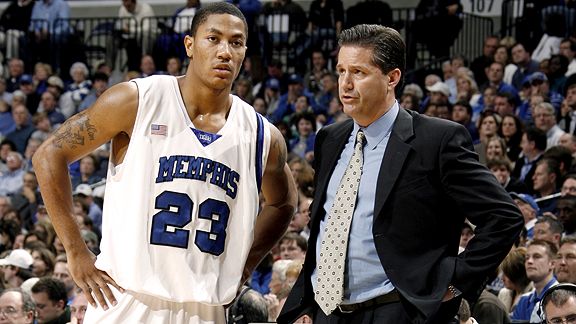 Well, this is awkward.
Yesterday Memphis President Dr. David Rudd announced that it would honor Hallof Fame Coach John Calipari in December.  Memphis fans said mean and nasty things on social media and to the President.  Feeling the heat, the President got out of the kitchen by apologizing to his fans on the eve of Cal's enshrinement.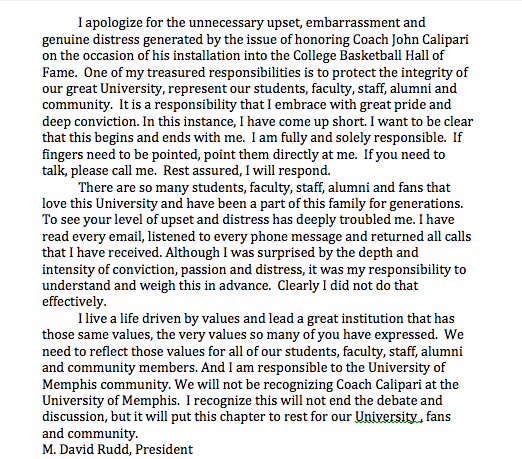 I don't care how nice the press release seems, it takes a coward to pull the plug not 24 hours after the announcement.