Memphis interested in John Calipari, not that Memphis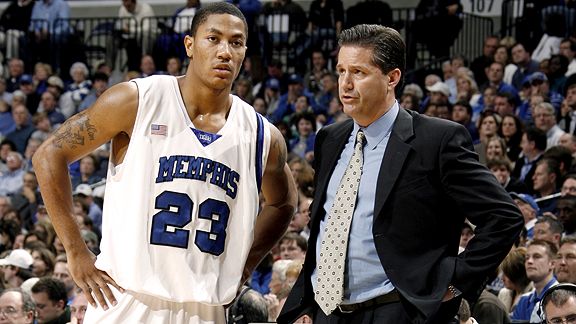 What's that? You want a new Calipari rumor? Well today's your lucky day, my friend!
According to Brian Geltzeiler of something called a HoopsCritic.com, the Memphis Grizzlies are reportedly interested in John Calipari. Geltzeiler tweets:
"Source tells me that Memphis has an interest in John Calipari and are gauging through back channels if that interest is mutual, however if a Cal pursuit were to fail for Memphis, Dave Joerger is very much in the mix to remain as the head coach. Wallace is a fan… I've also been told that Pera doesn't plan on skimping on a financial offer for Calipari. Should be quite substantial." [@hoopscritic]
Memphis currently has a coach in Joerger, and we're currently tired of hearing reports like this. But the offer should be quite substantial, he says. Good luck with that, I guess.