Matt will be on The Paul Finebaum Show at 4:15 p.m.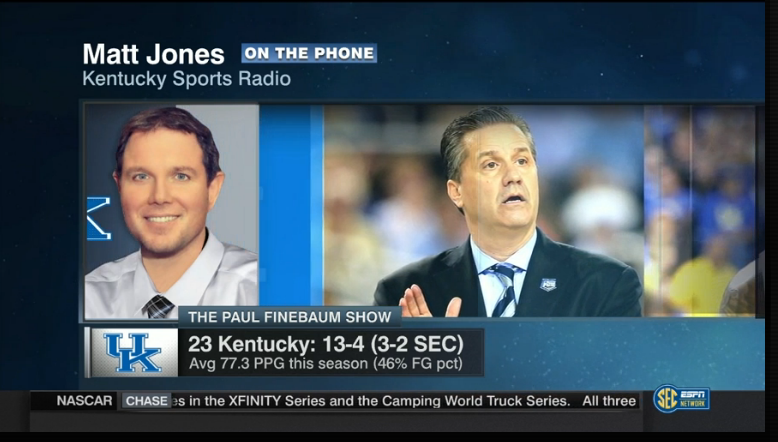 Matt's become a regular guest on "The Paul Finebaum Show" this season, but at times, his relationship with Paul has been a little…how should we say…awkward? The two seemed to mend fences in Matt's last appearance. Will Paul play nice today? Find out at 4:15 p.m. ET when Matt goes on "Finebaum" again to talk about the Cats. Tune your televisions to the SEC Network, watch online via Watch ESPN or listen via ESPN Radio.
Hopefully we'll have footage of his appearance on the site a little later.