Mark Stoops stopped by practice today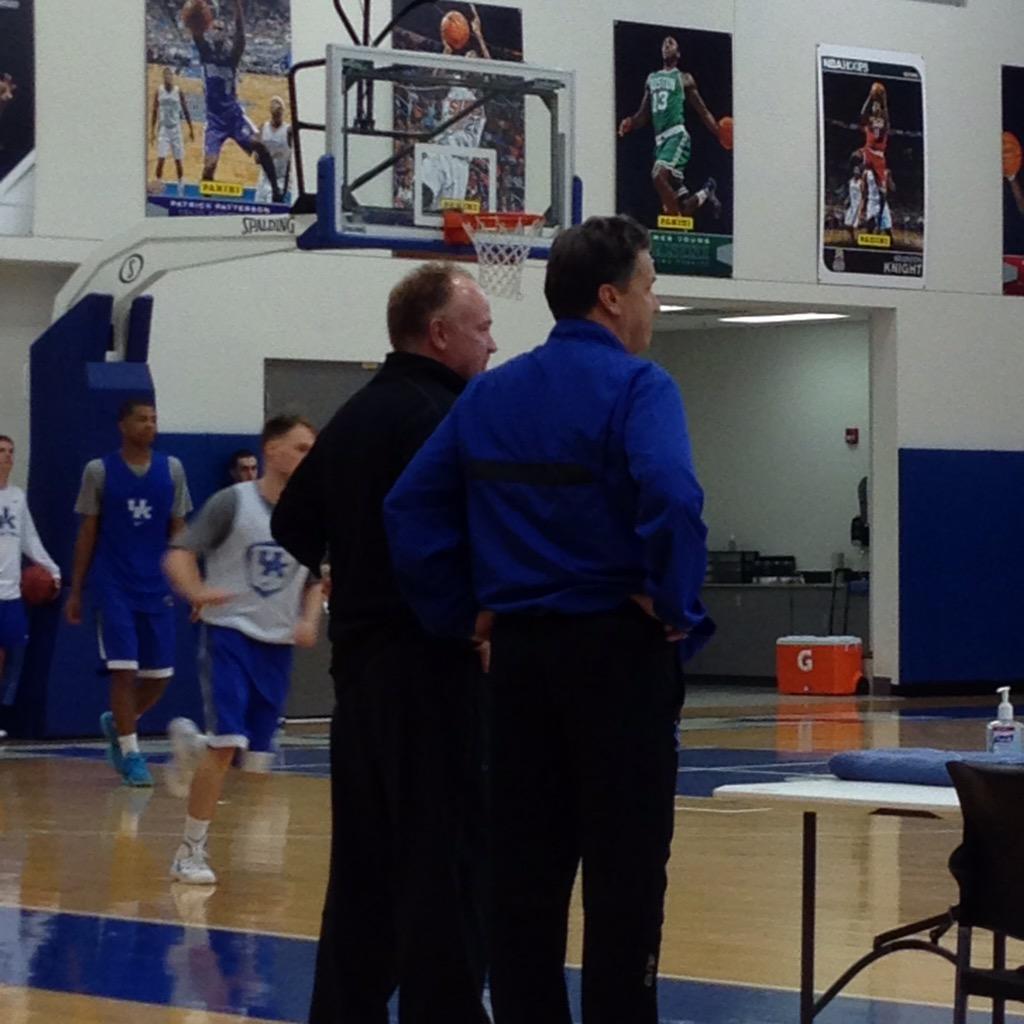 Mark Stoops came by UK's practice this afternoon to wish the Cats well before they head to Cleveland. Stoops has a bit of a break before his team resumes Spring Practice tomorrow morning.
Is it just me or is something going on with Calipari's hair there?