Marcus Lee loves Vanderbilt's Memorial Gym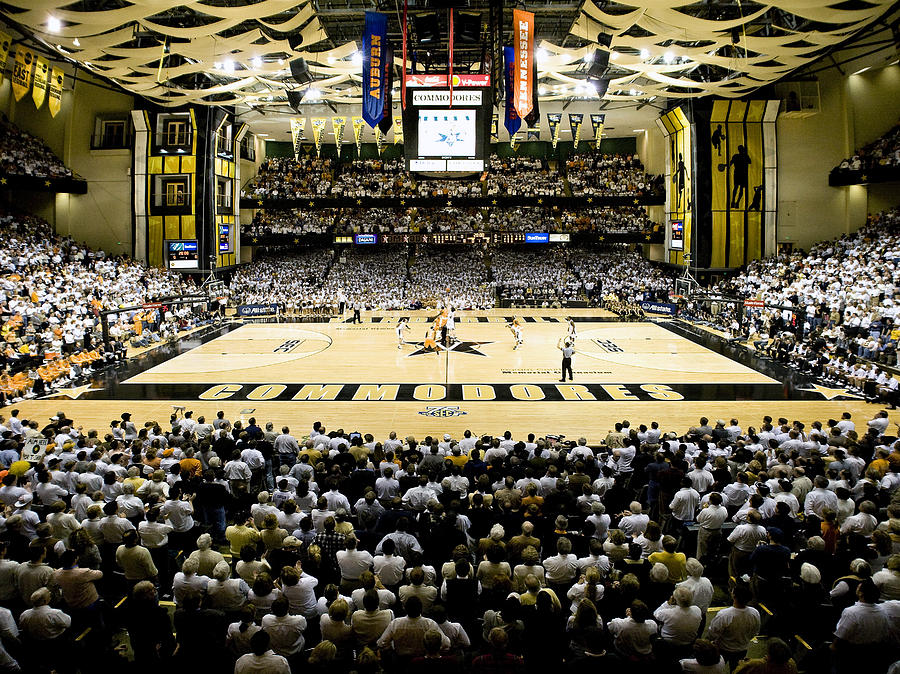 Kentucky will travel to Nashville this coming weekend to play in Vanderbilt's Memorial Gym, the only venue in college basketball with its benches and coaching boxes on the baseline, behind each goal.
This season the coaching boxes were extended down the sideline to the three-point line — per a request from the SEC to the NCAA rules committee — but even with the change, it is still a very unique layout for a college basketball floor.
In the past, the peculiar setup has been difficult on opposing teams as they're left playing the first half of games without any instruction from their head coach, who is on the complete opposite end of the court. This year it will be a little easier to communicate, though still completely different than anything they will see anywhere else.
Marcus Lee loves it, he admitted last night, while previewing the game ahead. "I actually love that court," he said. "It is probably one of my favorite SEC courts because it looks totally different. It looks like a theater. I love the way it is made and created."
Of the difficulty in playing there, Lee told reporters, "It's something you have to get used to. It's just different, and some people hate it, some people don't like it."
Easy for Lee to say, considering he's never actually played there. He did not play at Memorial in his 2013-14 freshman season, and Kentucky did not make the trip to Vanderbilt last year. Saturday's game will be his first time on the floor.
When asked if it will help having Tyler Ulis out there to coach the team, Lee said it always helps having Ulis on the floor, no matter the venue.
Beat Vandy.