Making a Murderer's Wednesday Morning Wakeup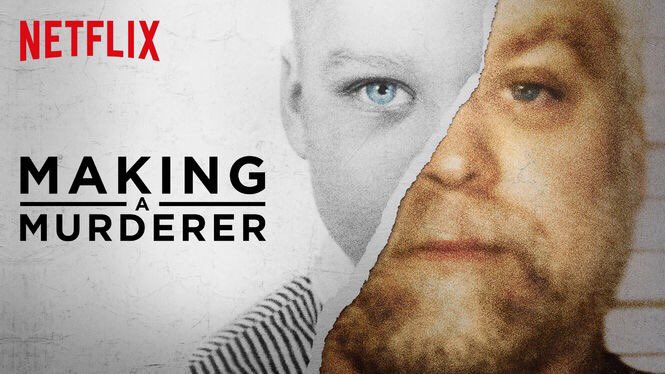 We're in the golden age of television right now, with network, cable, and subscription services churning out great content left and right. For instance, you know you're spoiled when you have two new, critically acclaimed shows to binge and you can't decide which one you want to watch. Last night, I was torn between Amazon's "The Man in the High Castle" and Netflix's "Making a Murderer." Since I'd already started the former, I gave the latter a spin, and one episode through, I'm hooked.
The long-form true-crime documentary tells the story of Steven Avery, a Wisconsin man who served 18 years in prison for sexual assault and was exonerated through DNA evidence after seemingly being set up by police. Or, at least, that's the first episode. Two years after he was released, Avery was charged with murder in a new case and sentenced to life in prison. The next nine episodes explore whether or not Avery was framed by the police again, or if his prior 18 years in prison turned him into someone capable of murder.
Not quite a warm, fuzzy series to watch with the family over the holidays, but fascinating nonetheless. Between this and the new season of "Serial," it appears true crime is my new favorite genre.
Here's what will be happening in between episodes of "Making a Murderer" today.
The players return to Lexington
After spending a few days with their families, the players return to campus today to begin preparing for Louisville. Hopefully they didn't overindulge too much, because they'll be picking up right where they left off in Camp Cal.
John Calipari will speak to the media
Cal will address the media for the last time before the Louisville game sometime this evening. Saturday's game is absolutely huge, not only in terms of the rivalry, but for this team going forward. Yesterday, Calipari sent out a reflective tweet in which he said it wouldn't have mattered if Kentucky had closed out the game vs. Ohio State because the team's problems would still be the same.
Getting away from my team the last two days gave me a chance to really think. I asked myself, if we would have closed out that game and won, would I have felt differently? No, because our challenges haven't changed.

Now the question becomes, how do we start moving forward? This is a good basketball team that will have a chance in every game we play. We've got to teach them winning time/situational basketball and the role that grit plays in this. 

It's a process, and you can't skip steps. Time to get back to basics, and all that in the face of playing a really good Louisville team. These are challenges that excite me.
There goes Cal, getting us all ramped up for the Louisville game again. Bring it on.
Will there be any movement on the offensive coordinator front?
Signs continue to point in Eddie Gran's direction. In fact, Justin Rowland is reporting that the announcement will come "soon." Cincinnati plays Max Smith and the San Diego State Aztecs tomorrow night in the Hawaii Bowl. Will Gran be announced as UK's new offensive coordinator before after that? Also, how many TVs in the Bluegrass will be tuned to the Hawaii Bowl for the first time tomorrow night?
KSR is at Bearno's in Jeffersonville
And people have been tweeting pictures of the line for hours. Here's a look at the line at 7:30 this morning:
You people are crazy. Enjoy the show.