LSU's Emmitt Williams' short shorts make their Rupp Arena debut tomorrow
Who wears short shorts? LSU's Emmitt Williams wears short shorts. The LSU freshman has become an internet sensation in recent weeks for his rolled up shorts, which will make their Rupp Arena debut tomorrow night.
Short shorts are a trend in college basketball this season, but no one hitches them up higher than Williams, a 6'7″ freshman who averages 7.8 points and 5.8 rebounds per game. They make Brad Calipari's tucked in shorts look like capris: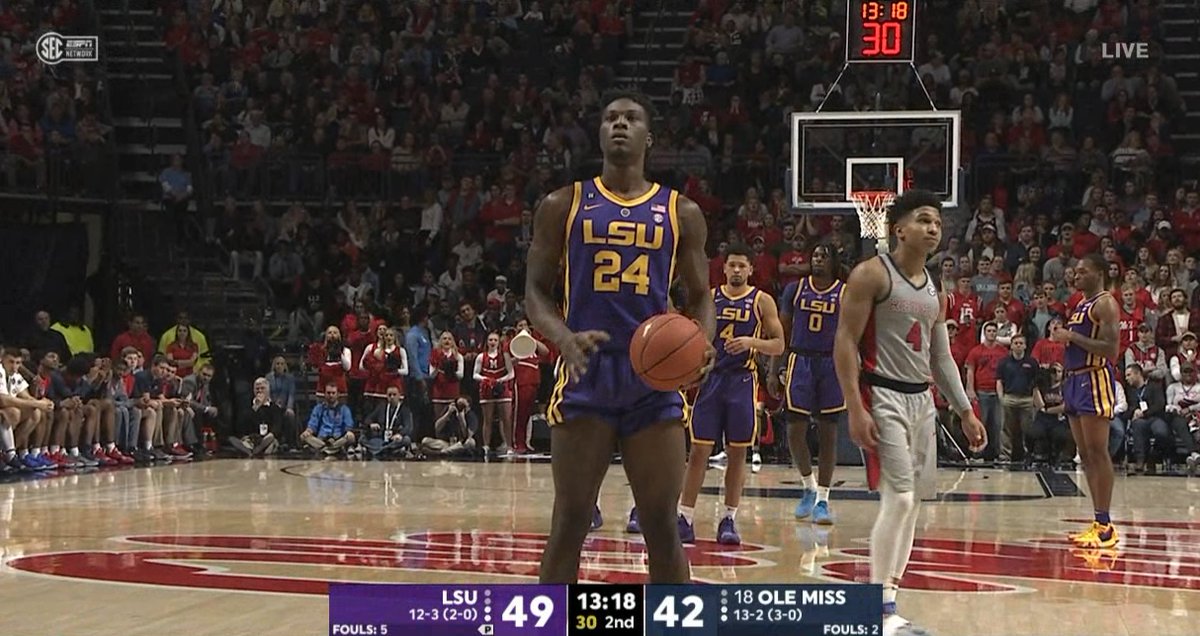 Why does Williams wear them like that? To show off a new tattoo of his favorite Nickelodeon cartoon characters and rapper Kodak Black.
Also, he thinks he has nice legs:
Two reasons @EmmittWilliams6 rolls his shorts up: his nice legs and his belief in being different.

"Being different's going to get me to the next level." pic.twitter.com/QJm5V5eY39

— Cody Worsham (@CodyWorsham) January 3, 2019
The SEC Network even did a feature on Williams' shorts, which included Dane Bradshaw showing off his thighs, a sight I'm not sure I can ever unsee:
LSU's Emmitt Williams explaining his short shorts.

Hard to ignore. Good work by the @SECNetwork crew. pic.twitter.com/hteuQ05Ewz

— Sawyer Radler (@SportsTalkSaw) January 13, 2019
Short shorts aren't Williams' only move. He also has started doing this dance in recent games:
LSU's @EmmittWilliams6 was a very happy man headed back to the locker room ? pic.twitter.com/C2Gs1CHnu7

— Andrew Kauffman (@AndrewABC17) January 27, 2019
Just when I thought I couldn't love anything more than @EmmittWilliams6 's shorts…
He busts this move.#BootUpBaby pic.twitter.com/ogOn3nMAEX

— GeeGee (@LSUGeeGee) January 20, 2019
There will be none of that tomorrow night.
[mobile_ad]