Louisville players take recruits to play laser tag, get secondary NCAA violations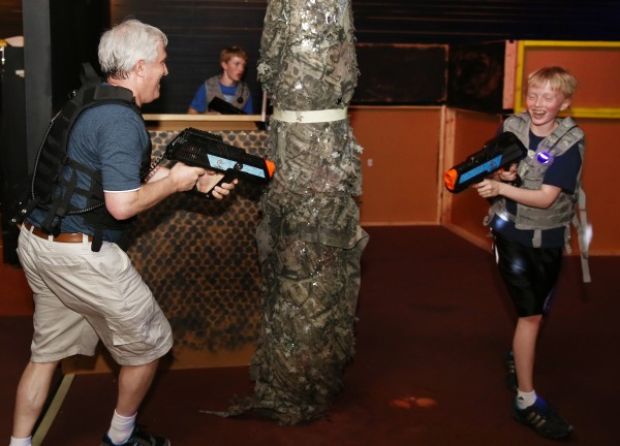 Who remembers laser tag? No, not the type Shannon the Dude plays, real laser tag of the PG variety. I played all the time growing up, but don't think I've gone anywhere near it since middle school, which is why it makes perfect sense that it's something the Louisville basketball team does for fun.
According to The Sporting News' Kami Mattioli, six Louisville players went to play laser tag in April, once with recruits, and the outings forced the program to self-report two Level III NCAA violations:
On April 19, six members of the men's basketball team took a trip to a local laser tag facility where they were given admission money by the program, according to information obtained by Sporting News in an open records request. But because they received money for admission outside of the playing season, Louisville's compliance office had to self-report the news to the NCAA. All six players were then ordered to donate their $7 admission fee to charity.

The fun didn't stop there.

On that same day, two recruits accompanied the team to laser tag. Louisville basketball was allowed to pay the cost of admission for the two prospective student-athletes, but their host students forgot – we've all done this, naturally – to take the cost of admission out of the money they'd been given to act as hosts.
This incident speaks more to the NCAA's idiocy than anything, but still…laser tag? Even my eight-year-old nephew is rolling his eyes.