Louisville at the heart of new NCAA corruption scandal (of course it is)
The University of Louisville is in trouble again. This time, it's deep trouble with the FBI for alleged bribery of a high school basketball player.
Reading between the lines in the new report on the FBI's arrest of NCAA coaches for corruption, it appears Louisville paid $100,000 for the commitment of Brian Bowen, the 19th-ranked prospect in the Class of 2017. The report says the player in question committed to the university, an Adidas school, in early June — and Bowen committed to Louisville on June 3.
Here's the real juicy part: the funneling of money by the four defendants in the case "came at the request of at least once coach from the university."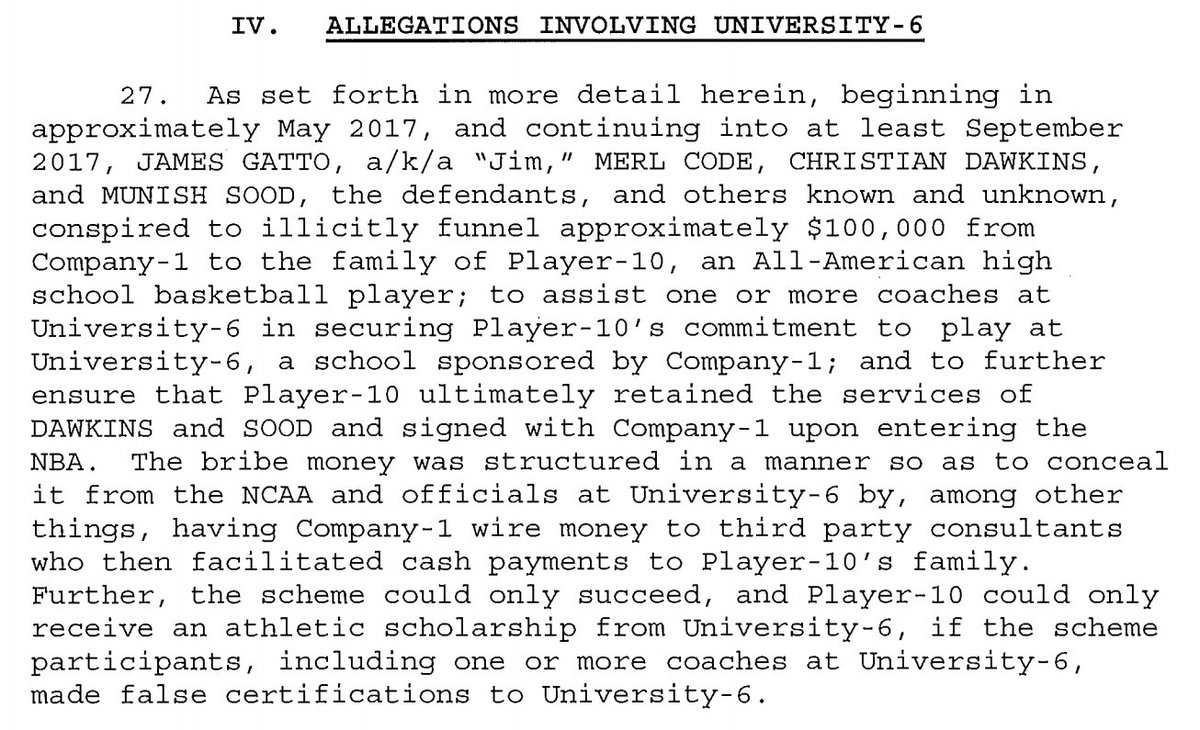 Rick Pitino, you devil you.
---
UPDATE
There are wire tape recordings in the indictment.
In one of the recorded calls, it was explained "how athletic apparel companies masked other, similar payments to high school athletes"

— Jason Riley (@JasonRileyWDRB) September 26, 2017
The coach told Adidas shoe rep they needed to be "super low key" because the program was already on probation.
---
UPDATE 2
Back in June, Pitino told Terry Meiners that Louisville got "lucky" with Bowden's commitment and "spent zero dollars" on the recruitment.
"We got lucky on this one," Pitino told Terry Meiners of News Radio 840. "I had an AAU director call me and ask me if I'd be interested in a player (Bowen). I saw him against another great player from Indiana. I said 'Yeah, I'd be really interested.' They had to come in unofficially, pay for their hotel, pay for their meals. We spent zero dollars recruiting a five-star athlete who I loved when I say him play. In my 40 years of coaching this is the luckiest I've been." [Source]
The Rule of Rick Rhetoric still applies: take whatever he says and he means the exact opposite.
---
Rick Pitino frantically trying to come up with a way to bring up 9/11. pic.twitter.com/s21fKkn3HY

— Drew Franklin (@DrewFranklinKSR) September 26, 2017
UPDATE 3 (TYLER): There's a Player 11!
And an envelope of cash!