LOOK: John Calipari enjoyed his trip to Notre Dame
As Drew mentioned in the morning post, John Calipari jetted up to South Bend last night to watch Brad and Detroit Mercy play Notre Dame. Calipari took to Twitter this morning to share pictures from his trip, which included some time visiting with former Fighting Irish coach Digger Phelps.
"Went up to watch Brad play at Notre Dame last night," Cal tweeted. "Sat with Digger and his wife, Linda. Digger took me to the Grotto beforehand. Lit candles and prayed for the team and friends. Had to stop and run on the football field like Rudy. And yes, I threw a football 30 yards with a tight spiral LOL."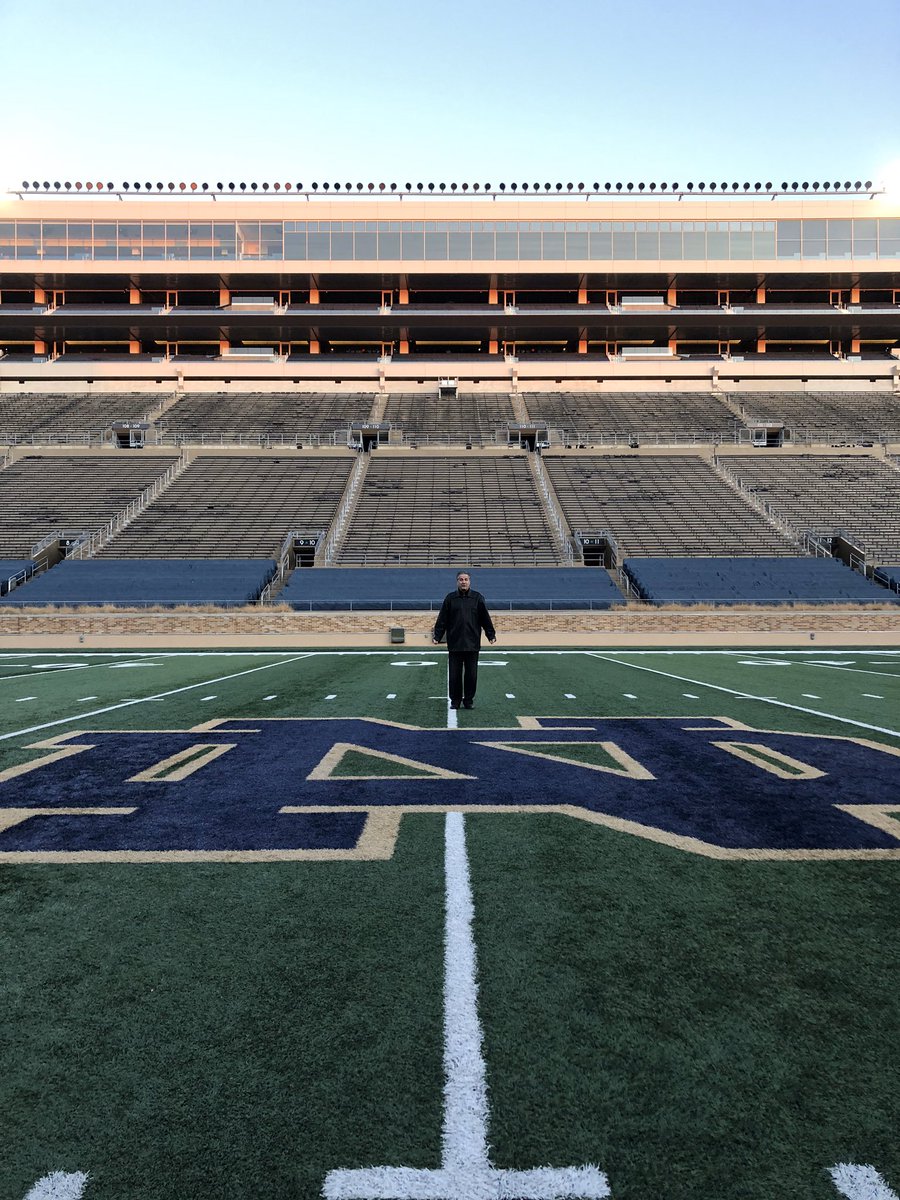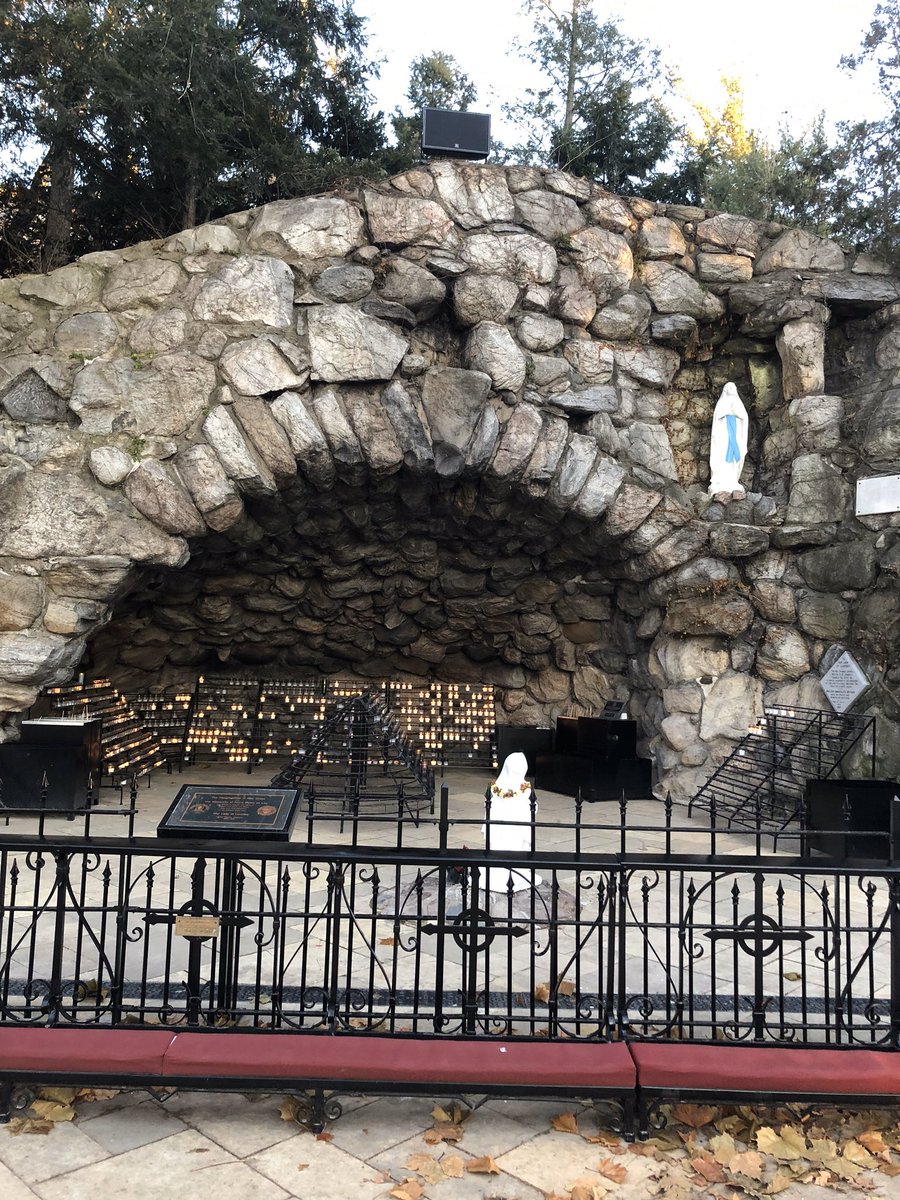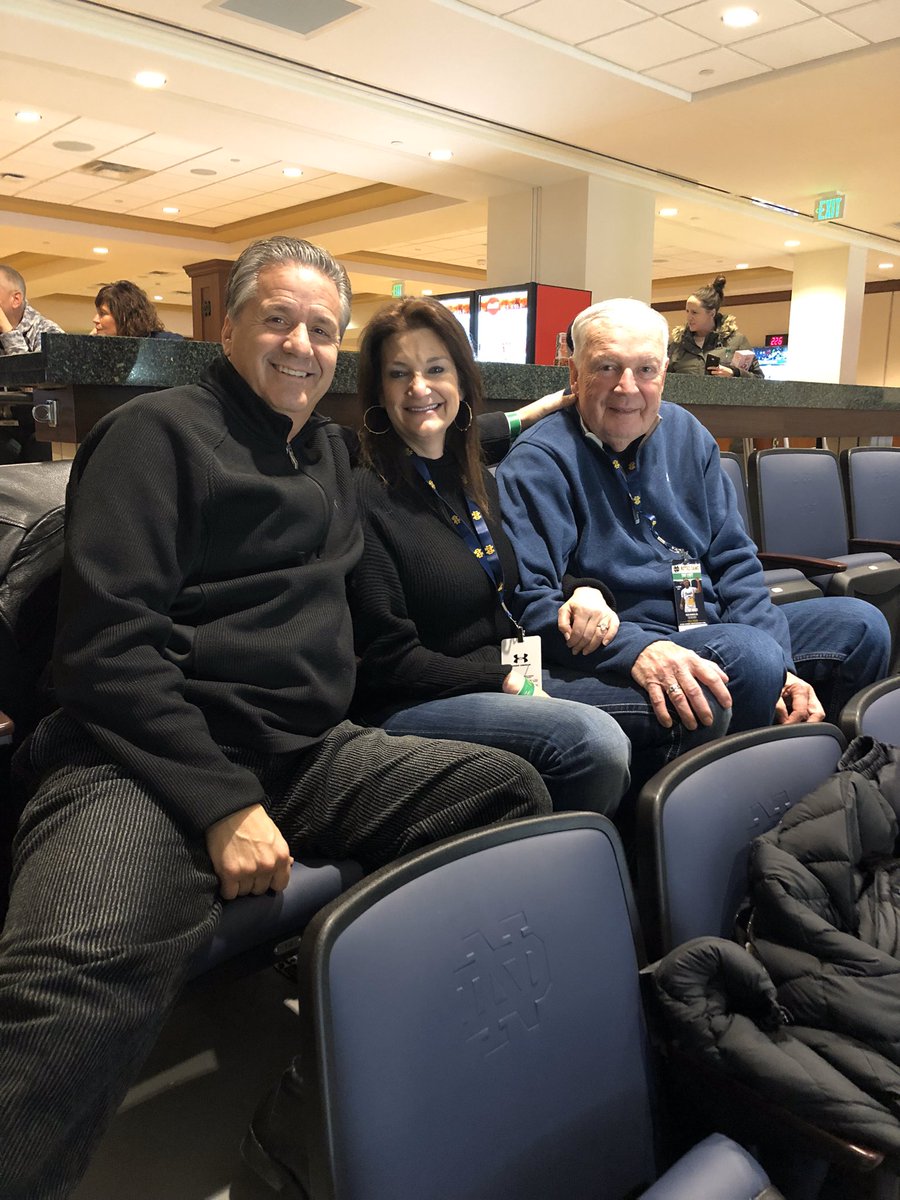 Detroit lost 110-71, but Brad was 4-of-5 from outside for 12 points. Calipari being Calipari, he pointed out the Titans have played the toughest schedule in the country so far. He also shared that Digger is coming out of broadcasting retirement to call this weekend's UCLA-Notre Dame game with former Bruins star Bill Walton.
Digger told me last night that he and Bill Walton are going to do the UCLA-Notre Dame game this weekend, which is really neat. Digger coached the Notre Dame team that snapped UCLA's record 88-game winning streak. Digger's team best UCLA four straight times in Pauley. Crazy!!!

— John Calipari (@UKCoachCalipari) December 11, 2019
Digger Phelps and Bill Walton. Will you watch?