"Look at us." Listen to Jai Lucas' return to KSR.
New UK basketball special assistant Jai Lucas returned to the Kentucky Sports Radio airwaves on Thursday after a brief, 14-year hiatus to do other things. Lucas is new to Lexington, like he should've been in the summer of 2007, and today he caught back up with the show he made famous.
Lucas said it reminded him of that Paul Rudd clip from Hot Ones: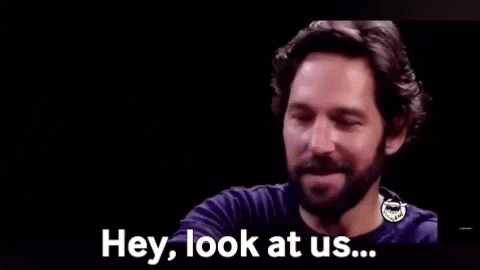 So how did he get here, at the school he originally planned to attend for his playing career? According to Lucas, he was going to be a Wildcat until Tubby Smith left, leaving him school-less in the final weeks of his recruitment. Now he sees in Calipari what he saw in Smith back then.
"One of the big things about recruiting or looking for a job, is always the place, but then the second part is the person," Lucas explained. "Now, with Coach Cal being here, it's a no-brainer. Before, with Coach Smith, it was a no-brainer in my mind. It was just that curveball he threw by taking the Minnesota job; it was the only thing that kind of stopped me from coming here."
(Note: Right now you're probably doing the math in your head: yes, UK had Lucas/Patterson until it became Patterson/Billy Gillispie.)
Lucas went on to Florida instead, then transferred to Texas to complete his college basketball career. After a few years playing professionally, Lucas launched his coaching career back at Texas as an assistant, and recently accepted a job under Coach Cal to coordinate recruiting at Kentucky.
"It's something you dream about," Lucas said of his new employer and new boss. "Just like being a player, being at the highest level, being able to go to a blue blood — and Kentucky is the top of the food chain."
Listen to the entire interview below: