Listen to Dino Gaudio rave about the Wildcats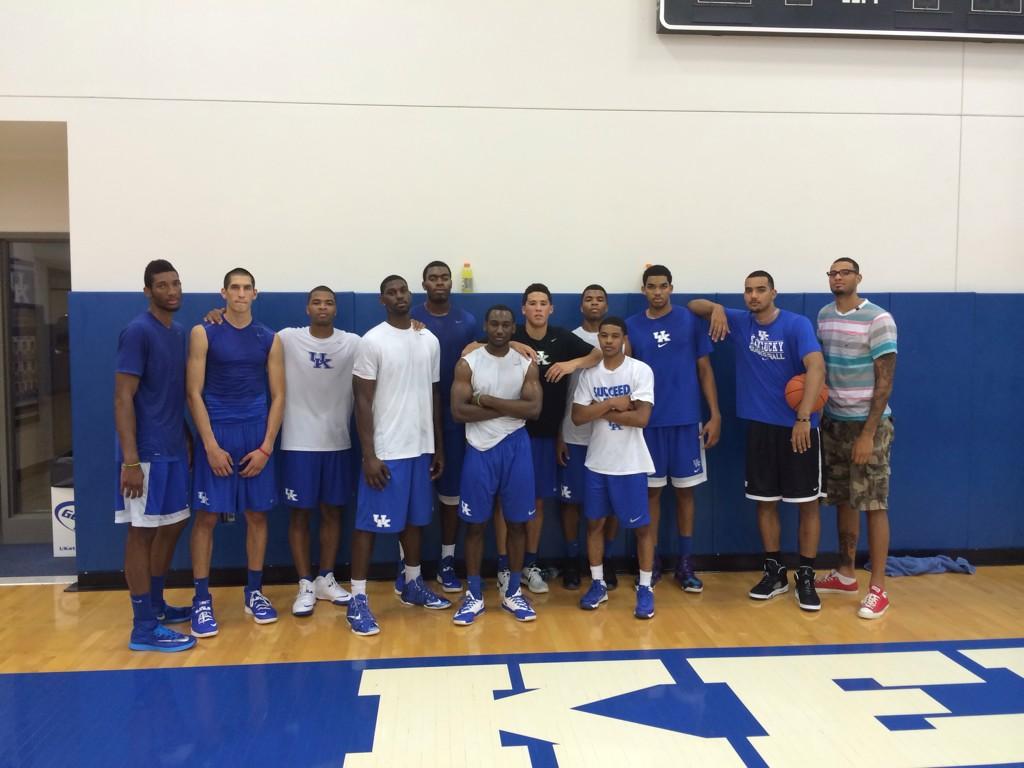 So you heard Jon Rothstein's report from UK basketball practice and you're still a little skeptical of his high praise and higher expectations. No worries. Today we followed up with Dino Gaudio of ESPN, who is equally impressed by what he witnessed in the Joe Craft Center.
Gaudio was a guest on Kentucky Sports Radio radio this morning and he said he believes Kentucky is as talented of a team as he has seen in the last decade. And just think, he is seeing them now, in July, without Willie Cauley-Stein and Trey Lyles.
Gaudio also said, with a drastically improved set of twins and an improved Dakari Johnson inside, the Cats will run the table in the SEC this upcoming season. He loves Tyler Ulis and Devin Booker, too.
Hear for yourself:
Or listen to the entire show from Maysville:
Cats.