Listen to Ashley Judd on last night's postgame show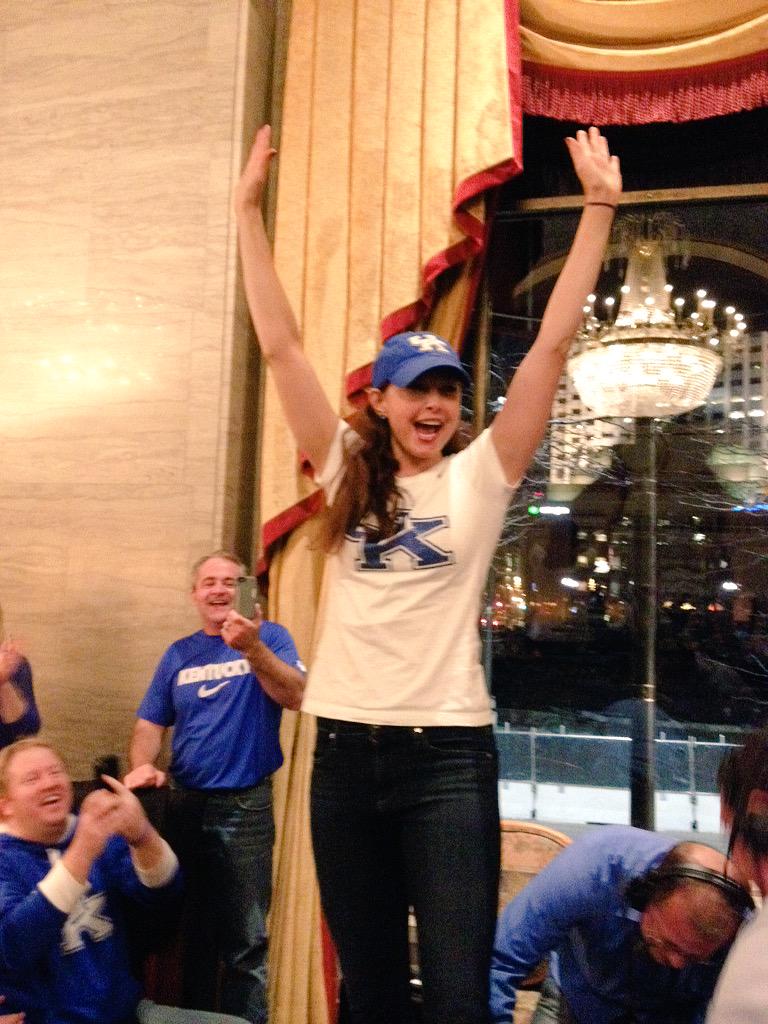 Ashley Judd made a surprise appearance on the KSR postgame show in the lobby of The Renaissance last night. Have a listen as she joins Matt Jones, Ryan Lemond and a ton of Kentucky fans as they celebrate UK's exhausting win over Notre Dame.
No radio equipment was damaged, although Ashley gave it her best when she destroyed the table with her excitement.