LISTEN: Joel Justus Breaks Down the 2017-18 Wildcats on KSR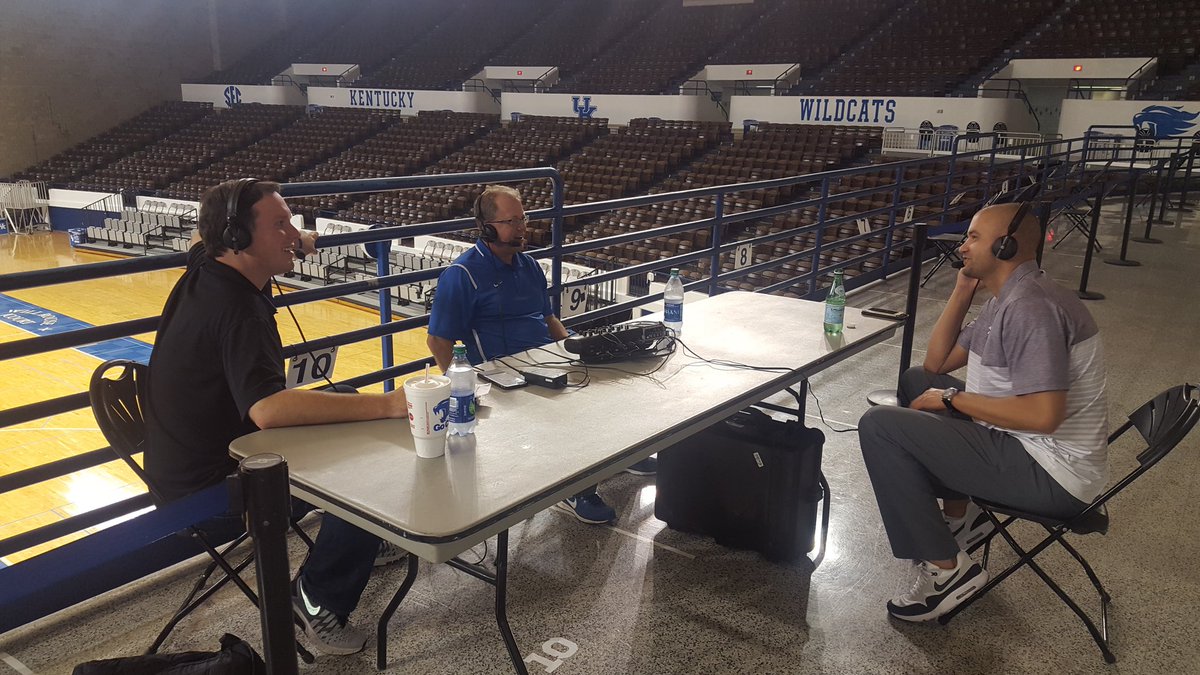 Ahead of Kentucky basketball media day, assistant coach Joel Justus joined Kentucky Sports Radio for the first time to talk about this year's team.
Every year under Coach Cal there are a ton of unknowns entering the season, but it feels like there are even more this year.  Eight new players were added to the roster and Wenyen Gabriel is the only player fans have seen extensively.
What fans have seen is this team's length.  While the BBN dreams of a long, elite defense, Justus believes it can happen in due time.
"When you talk about a team that can be good, great, elite defensively, often times it is an experienced team.  I think that is the thing we have to accelerate in everything we teach and they're learning.  How do we get to that place of where we're experienced defensively?  That comes from repetition.  That comes from the application.  That comes from watching film.  Part of that is it's just going to happen when it happens.  You can talk about it, you can drill it, but at some point it's just going to have to happen."
How long will it take?  Maybe the entire season.  Like the rest of us, the team is still learning who they are.
"You're asking me to tell you, I think we're still figuring it out. I think that's going to be something until the last game of the season, we're still going to be figuring out who these guys are individually and who we can be collectively."
Offensively, a question mark surrounding the team is their shooting ability.
"Shooting is not the problem, making is the problem," Justus joked.  He believes the freshman will be fine once they adjust to the speed of the college game.  "It's just the speed of the game.  It's going to go faster.  The quicker that we can get into what's a game shot or what's an appropriate shot, I think we're going to be fine."
One person who has some college experience, albeit not in a game, is Hamidou Diallo.  Justus has never coached a player like Diallo.
"Hami is such a unique player. I'm trying to think of one, but we really haven't had anyone like him," Justus said.  "He is such a powerful, explosive athlete, but then also is a very gifted basketball player who if you get on his hip, over if he's get you on his hip, it's over."
Justus shares more on Diallo and all of the newcomers at the end of the first hour on today's KSR.  He also tells the story of how he rose from "analytics guy" who didn't know much about analytics, to assistant coach.
[mobile_ad]