Let's get to know UT Arlington
Kentucky has one more basketball game to close out a three-in-five-days stretch before we break for Thanksgiving. The Cats will welcome the University of Texas at Arlington into Rupp Arena tomorrow night for the final game of the Cawood Classic.
But before the ball can be tossed up, we must get to know the opponent. So let's do that tonight with some stats, facts and other useless information you should digest…
It's in Arlington, Texas.
The campus is a little over one mile away from AT&T Stadium, a place Big Blue Nation is very familiar with. Last year we saw the UK-Baylor doubleheader in the middle of a blizzard then traveled back in April to watch Aaron Harrison be Aaron Harrison in the Final Four.
UT Arlington gave us Lou Diamond Phillips.
And for that, we will forever be grateful.
They are the Mavericks.
"Blue, white, we've got the might,
Mavericks, we're gonna fight
Shout our praises to the sky
V-I-C-T-O-R-Y
Go big Mavericks
All the way Mavericks, Fight Fight!
Go big Mavericks
UTA Mavericks
Fight, Fight
Go Mavs!!"
UT Arlington competes in the Sun Belt Conference.
Arlington is new to the neighborhood, having joined the conference in 2013. Our friends at Western Kentucky were in the Sun Belt until this year.
They beat Grand Canyon by two.
Kentucky beat Grand Canyon by 40, therefore Kentucky will beat UT Arlington by 38.
They lost to Buffalo by six.
Kentucky beat Buffalo by 19, therefore Kentucky will beat UT Arlington by 25.
The starting five stands at 6-3, 6-2, 6-3, 6-7 and 6-8.
Kentucky's first platoon is 6-6, 6-6, 6-8, 6-11 and 7-0.
The starting center weighs 180 pounds.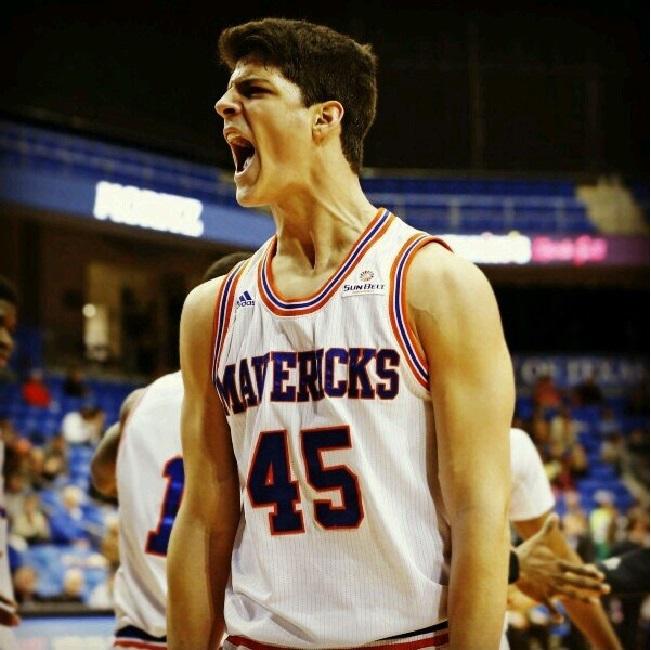 Jorge Bilbao, the Mavs' starting big man, will give up 75 pounds to Dakari Johnson. He currently averages 2.3 rebounds per game.
Good luck, man.
They take locker room naps.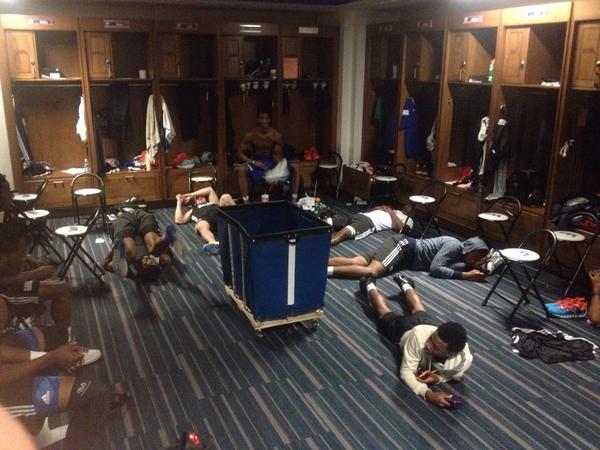 Definitely not #TeamNoSleep.
The Mavs hit 13 threes on 61 percent shooting last time out, led by Jamel Outler's 7-for-8 clip.
Senior point guard Jamel Outler opened Saturday's game against Houston Baptist with back-to-back three-pointers on his way to a 26-point outing. He had seven threes in the game and was 6-for-6 until missing one in the second half.
If Arlington is going to have a hot hand, Outler will likely be the guy. He did not miss a three in last year's game in Rupp Arena; he went 1-for-1 from downtown.
Kentucky won by 29 last season.
Here's the highlights to refresh your memory:
And the box score.
Kentucky will win tomorrow.