Leftovers from John Calipari's pre-Kansas press conference I've already shared a few things from John Calipari's press conference with you today, but there's plenty more to pore over. Busy day, so let's get to it…
Calipari isn't (too) worried about the impact of last year's game
After Kentucky humiliated Kansas in last year's Champions Classic, the Jayhawks will be out for blood tomorrow night. How worried is Calipari about the revenge factor? Eh…
"I mean, look, I think Bill (Self) is not going to make anything personal because he knows if he does that your team can't win the game when it becomes a personal thing. But he will remind them that a different Kentucky team got them pretty good last year. I'm not worried about last year's game; that's totally different. We're going into a hostile environment."
Any way you slice it, the Phog will be intense tomorrow night.
Calipari had a Plymouth Arrow while working at Kansas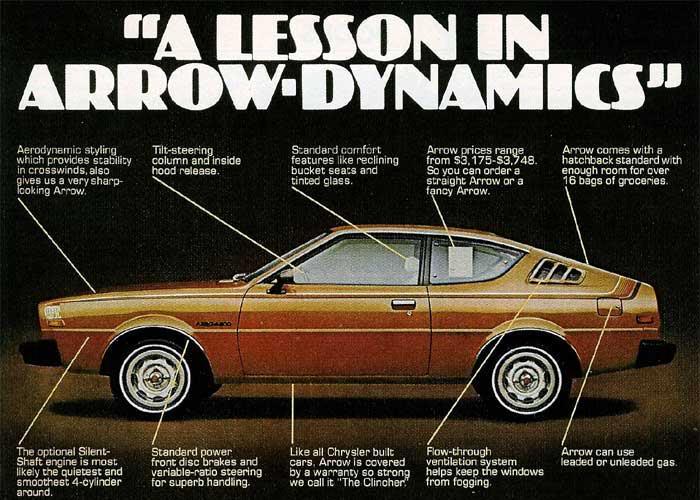 What kind of wheels did John Calipari roll in during while an assistant coach at Kansas in the mid-80's? A Plymouth Arrow. While talking about his time at Kansas, Calipari reflected on how he "made no money" and had "nothing but basketball"…and his Plymouth Arrow.
"I think I had a Plymouth Arrow at that time. Do they still make Plymouth Arrows? I don't think they do. But no worries. I didn't have–I stayed with Randolph Carroll, who was a part-time assistant. He let me stay with him."
By the way, Google tells me they do NOT make Plymouth Arrows anymore, although the modern equivalent seems to be the Mitsubishi Lancer.
Speaking of the swaggin' wagon…
"We're beginning to have a swagger"

I have a feeling Kansas will come out on fire tomorrow, and for Kentucky to have a chance, they can't let the Jayhawks jump to too big of a lead. What gives Calipari hope that his squad won't shrink away from the fight like they did against UCLA?
"We're beginning to have a swagger because we're guarding. But, we need Alex (Poythress) to keep taking strides. Like, keep getting better. Not be consistent; get better. Because if he really gives us something, it gives us that one piece that makes it–but I like what I'm seeing. I like how we're playing offensively. It's going to be harder this game because they get after it. They switch. They do stuff. They're man-to-man. They run gaps. They take chances. They get up in you. It'll be a challenge again for the young guys."
Derek Willis' girlfriend is the real MVP
I'm not sure we've talked about a player's girlfriend so much since Alex Legion, but Derek Willis has credited his intense play over the last few weeks to his dad and girlfriend. When asked about Derek's impressive rebounding as of late — he is the team's top rebounder right now — Calipari himself said Derek's girl was the key.
"I think it's his girlfriend. I think she's really doing it for him," Calipari said to much laughter. "Somebody said–I don't care who helps him; just play better."
Calipari said that right now, Derek's fighting to keep his intensity level high, even on days when he doesn't feel like.
"He had a bad practice a couple of days ago. I said, 'Are you going back? Are you?' 'I promise I'm not. I was awful today. I'll be fine.' Yesterday he was pretty good. I mean, I think he knows there's two feelings: that feeling of ecstasy and that other one that you don't feel like getting out from under the covers. Like, you got them up over your head. You don't want to see anybody. You don't want to move. And then there's that feeling of ecstasy where your chest is out, you're bouncing around, you want to see people. 'Hey!' Which one do you want?"
The latter, not the former, please.