LeBron just pulled the trolliest troll move of all time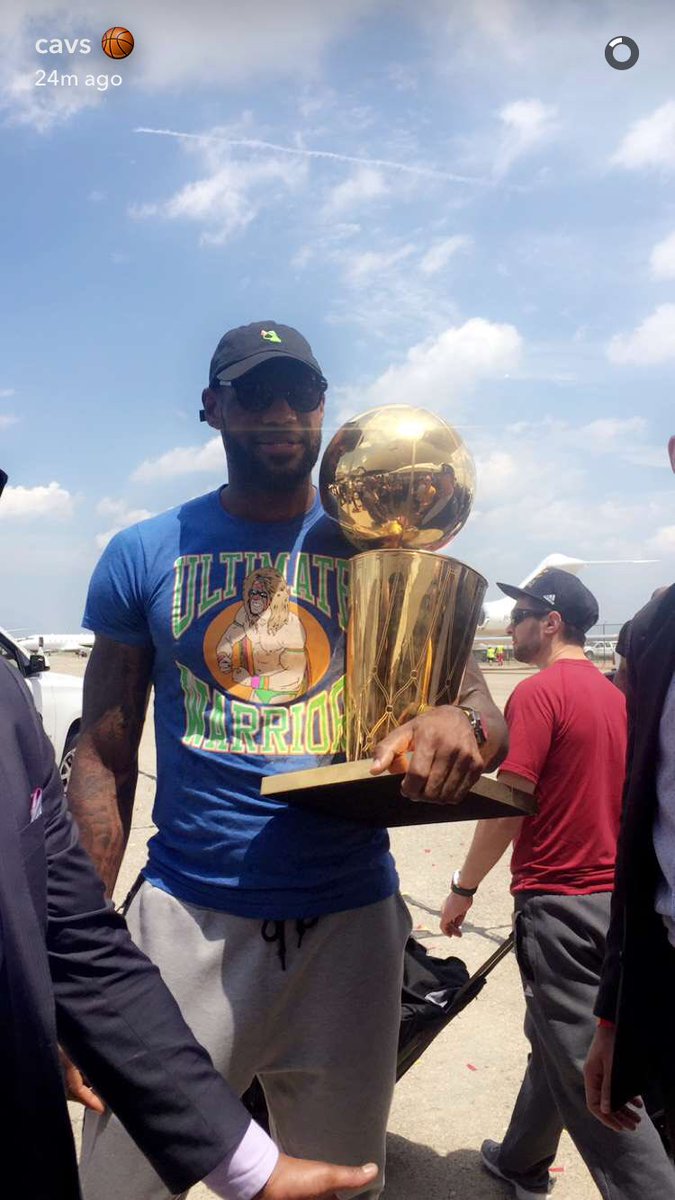 The Cavaliers just brought the Championship trophy home to Cleveland, fulfilling LeBron James' promise from 2014 to give the city its first major championship since 1964. After beating the Golden State Warriors, the Cavs partied in Vegas late last night, where JR Smith lost his shirt; however, this afternoon, everyone's talking about LeBron's shirt. James got off the plane in Ohio today wearing an "Ultimate Warrior" shirt and a "Kermit sipping tea" hat based on the classic "that's none of my business" meme.
For those of you not versed in the art of trolling, that's LeBron's way of telling his haters that he's on top, so, you know, deal with it. As SB Nation notes, apparently that "Ultimate Warrior" shirt (an obvious nod to the Warriors) is not easy to find, so some real effort went into this.
I think he's feeling good:
asdf