LeBron James' son has standing scholarship offers from Kentucky and Duke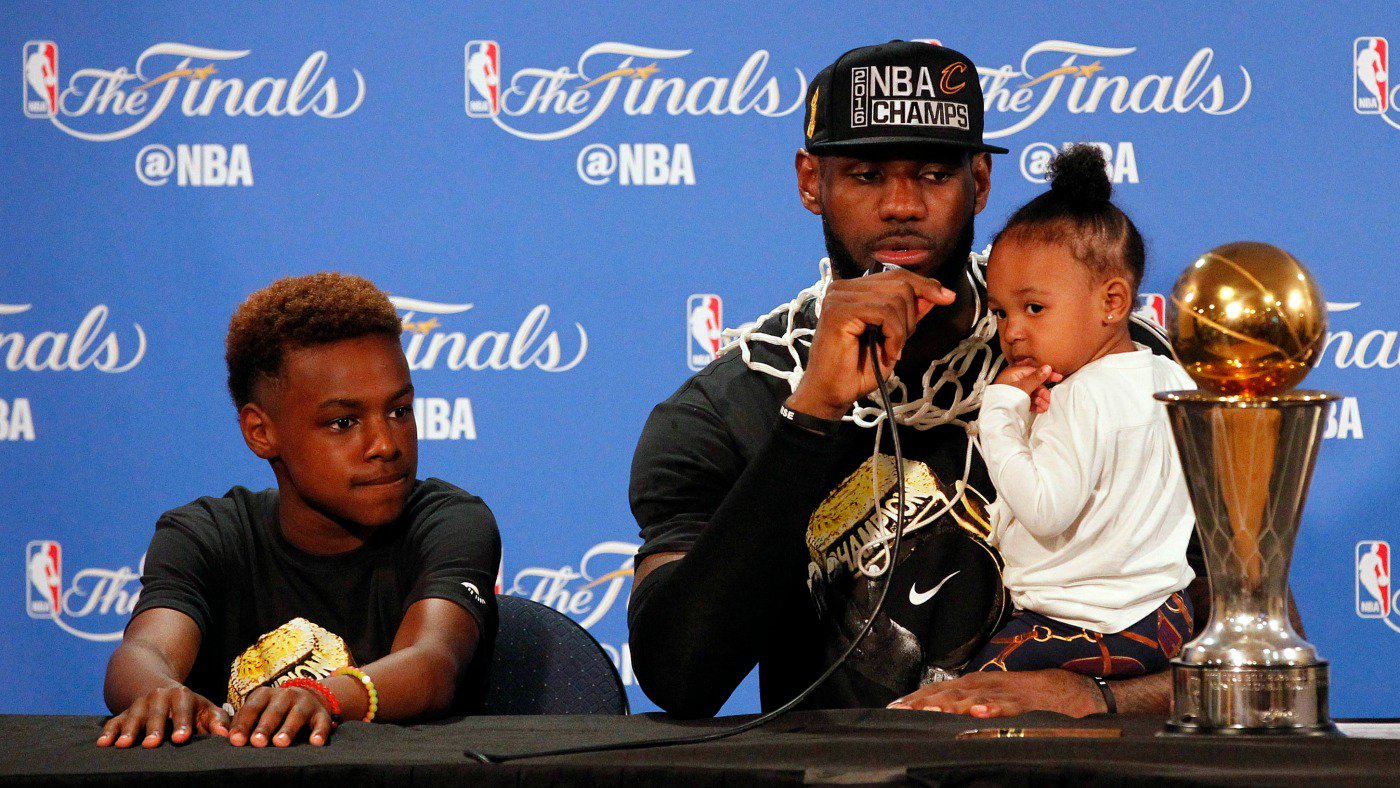 Everyone's talking about LeBron James today, and rightly so. The NBA Finals MVP delivered on his promise to bring Cleveland its first major sports championship since 1964, and his gutsy performance to lead the Cavaliers back into the series is a reminder of why he's one of the greatest to play the game. Hopefully, that talent runs in the family. According to ESPN, LeBron James' 11-year-old son, LeBron, Jr., has standing scholarship offers from Kentucky and Duke:
He raised both arms, just as he did when he pinned Iguodala's would-be layup against the glass with his right arm, and his 11-year-old son LeBron Jr. did the same (making it no wonder why he already has standing scholarship offers from both Duke and Kentucky, according to a source).
Of course, LeBron is a close friend of John Calipari's, and in July 2014, he and his son visited Lexington for a basketball tournament, during which they stopped in Calipari's office for a photo op. You probably remember this pic of LeBron Jr. sporting Calipari's championship rings:
And then the great video of LeBron just being a dad watching his son play basketball:
Is this something we'll see at Rupp Arena in six or seven years?