Learn About the Vols with these Seven Facts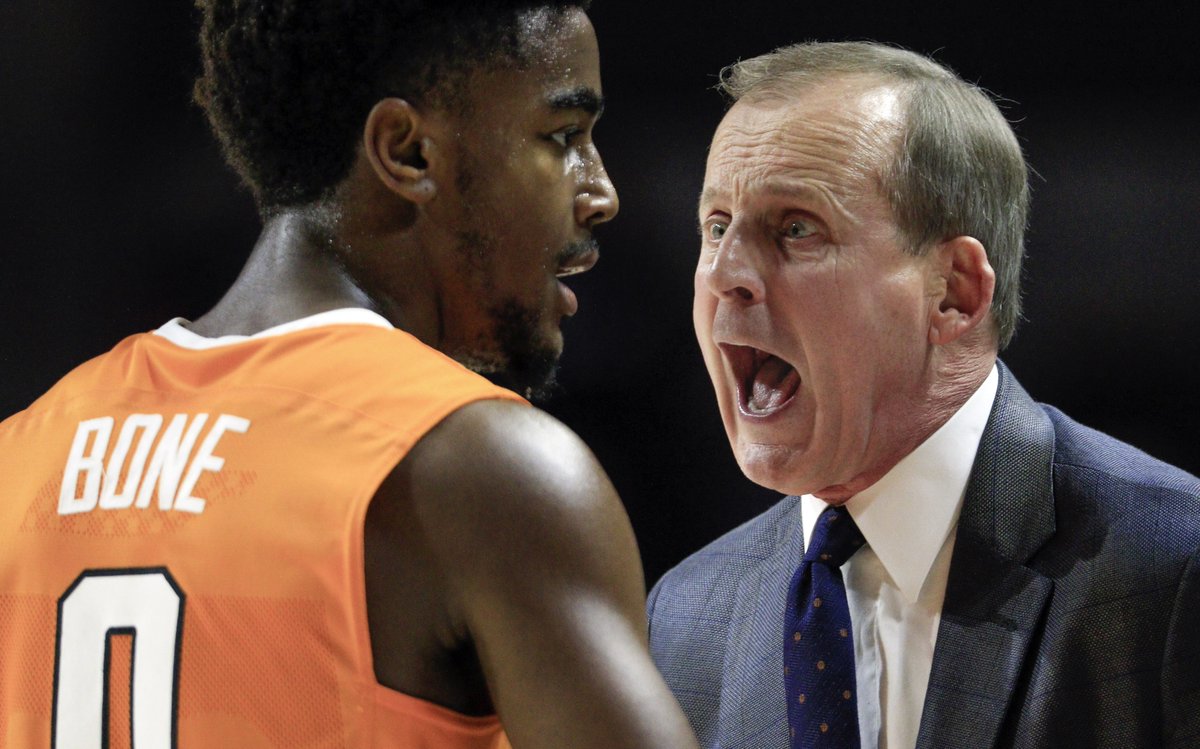 1. Tennessee is 0-5 vs. Ranked Opponents
The Vols played a difficult non-conference schedule, starting with a trip to the Maui Invitational where they lost by eight to No. 16 Wisconsin and lost by three in overtime to No. 13 Oregon.  Not long after returning home, they had a win in their grasp at Noth Carolina, before falling by two.  Just before the beginning of conference play, they hosted Gonzaga, falling by ten.  The Zags are the last remaining undefeated team in college basketball.  Their biggest loss to a Top 25 team was a 13-point loss at Florida.
2. One of the Best Schedules in the Country
All of those games against ranked opponents have to count for something.  KenPom ranks their schedule as the third-most difficult; the Sagarin ratings have their schedule ranked No. 7.
3. They Lost a Key Contributor
Junior swingman Detrick Mostella was the team's third-leading scorer when UT police arrived at his dorm due to complaints "of the odor of marijuana and loud music" just before Christmas break.  Mostella was dismissed from the team in January and charged with two misdemeanor counts of possession of unlawful drug paraphernalia uses and activities.
4. A Young Team
Tennessee starts three freshmen, a sophomore and a senior.  The lone senior contributor, Robert Hubbs III, is their best player, averaging a team-best 14.7 points per game.
Of the young pups, Grant Williams is the best of the bunch.  An undersized forward at 6'5," Williams averages 10.8 points and a team-high 5.5 rebounds per game.
5. Crash the Glass
Rick Barnes sends his squad to the rim after every shot, ranked second in the SEC in offensive rebounds per game with 13.3 a game.  Kentucky is ranked No. 1 with 14 offensive boards a game.
6. One Giant Post
To say Tennessee doesn't have much size would be an understatement.  They have a pair of 6'7″ forwards and Kyle Alexander.  A 6'11" Canadian-sensation, Alexander has only played basketball for four years.  He averages just 3.6 points and 3.7 rebounds a game.
7. Very Few Shooters
As you saw earlier today, UK has five guys shooting more than 35 percent from behind the three-point line.  Tennessee has just one: Lamonte Turner.  Shembari Phillips has made 54 percent of his three-pointers, but the defensive specialist has only taken 24 all season.  Cal's Cats must take away the drive and force the Vols to beat them from behind the arc.