Leap Day's Monday Morning Wakeup Good morning, friends, and happy Leap Day! What is Leap Day and why do we have it? I'm glad you asked. Every four years, an extra day — Leap Day — is added to the end of February to balance the solar system's disparity with the Gregorian calendar. According to some odd Irish tradition dating back to the 5th century, Leap Day is also a day in which women propose marriage to men, which you would have known had you seen the 2010 classic "Leap Year," staring Amy Adams and Matthew Goode. So, ladies, if you're feeling a little impatient with your long-term boyfriends, today's the day. Get on it.
Personally, I enjoy the tradition of "Leap Day William" from "30 Rock." Leap Day William is a magical creature who emerges from the Mariana Trench every four years to trade children's tears for candy and inspire others to take chances on this wonderful extra day of the year:
So, seize the day, kids. And wear blue or yellow or you'll get poked in the eye. Or be forced to read BTI posts and only BTI posts for the rest of your life.
In between all that seizing, here's what you can expect in the wonderful world of UK sports.
John Calipari will be on the SEC Coaches Teleconference
At 11:35 a.m., we'll hear from Calipari for the first time since Saturday's loss at Vanderbilt. Will we get a Derek Willis injury update? I seriously doubt it, but it would be nice. If I had to guess, Calipari will say one, or all, of the following:
"These kids are not machines/computers"
"We're everyone's Super Bowl"
"Everywhere we go, it's cup night, t-shirt night, bat night, etc."
[If Jerry Tipton asks about Alex Poythress' play] "I don't know, you'll have to ask him. Next question?
Calipari Probably an assistant coach will talk to the media at 2:15 p.m.
Calipari's gotten into a habit of doing the SEC Coaches Teleconference on Mondays and handing over press conference duties that day to an assistant coach, and today probably won't be much different. Somebody will preview tomorrow's game at Florida, so check back around 2 p.m. for a live stream and a little later on for a recap.
Where will Kentucky land in the polls?
The Top 25 was a mess once again this past week, and after a win over Alabama and a loss at Vandy, I expect Kentucky to dip slightly in the polls. They're currently 16th in the AP and 14th in the Coaches Poll.
I'm glad "Spotlight" won Best Picture
I was worried "The Revenant " would sweep the major awards because it's a heavy, serious movie!, so props to the Academy for giving Best Picture to "Spotlight," which I thought was the best movie of the year. If you haven't had a chance, check it out.
Meanwhile, I was bummed that Sylvester Stallone got snubbed in Best Supporting Actor. I know "Creed" wasn't Oscar worthy or anything, but Stallone's performance in it certainly was. No offense, Mark Rylance, I'm sure you're a nice guy, even if "Bridge of Spies" was totally boring.
Avery Williamson was at the Oscars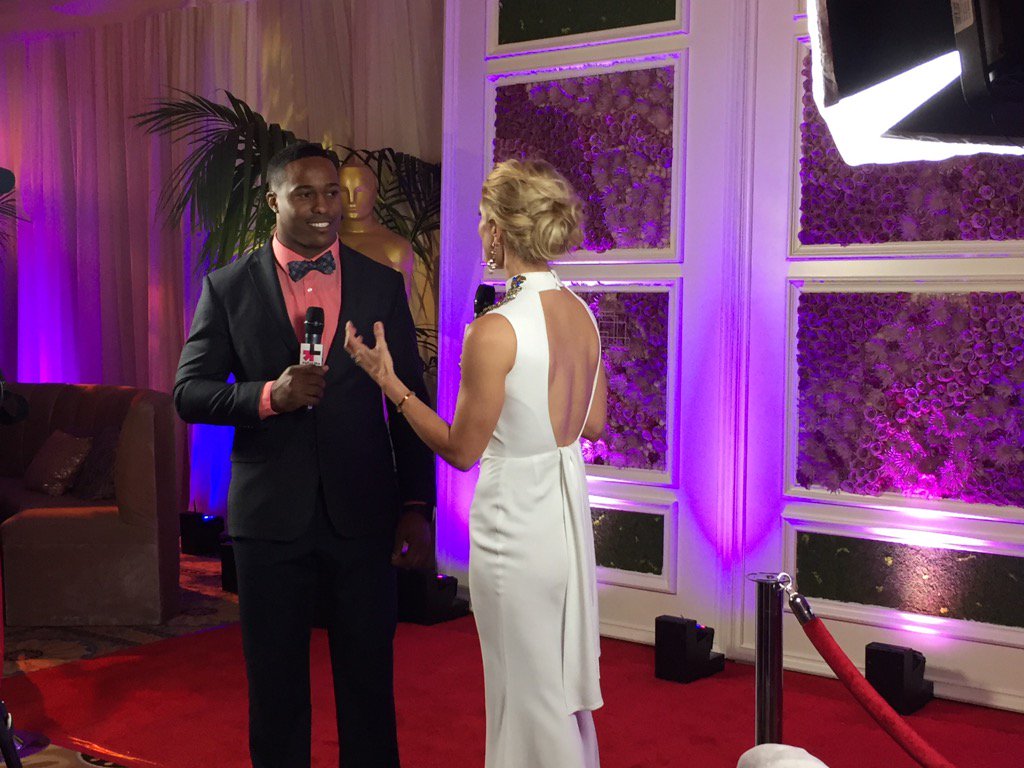 Avery walked the red carpet to promote his charity work with students and kids. Avery speaks to students in Nashville and his hometown about staying in school and on the right track to achieve their dreams. It's been a heck of an offseason so far for Avery, and he's done nothing but make us very proud since leaving Kentucky a few years ago.
ICYMI, UK hoops is a 5-seed in the SEC Tournament On Thursday, the ladies will face the winner of Alabama/LSU around 2:30-3 p.m. on the SEC Network. Our own Kindsey Bernhard will be on the scene to cover all the action.
Last night, UK Hoops beat Texas A&M for their sixth straight win, and celebrated by getting some ice cream at Dairy Queen:
Six wins in a row deserves some ice cream, right? pic.twitter.com/LWY4ptjO9w

– UK Hoops (@UKHoopCats) February 29, 2016
College basketball on TV tonight
No SEC games tonight, but three Top 25 battles to keep you entertained:
7 p.m.: Syracuse at #7 North Carolina, ESPN
7 p.m.: Oklahoma State at #17 Iowa State, ESPNU
9 p.m.: #2 Kansas at #25 Texas, ESPN
KSR in an hour
Get some work done now so you can give it your full attention.