Lakers not sold on Lonzo Ball after workout; still interested in De'Aaron Fox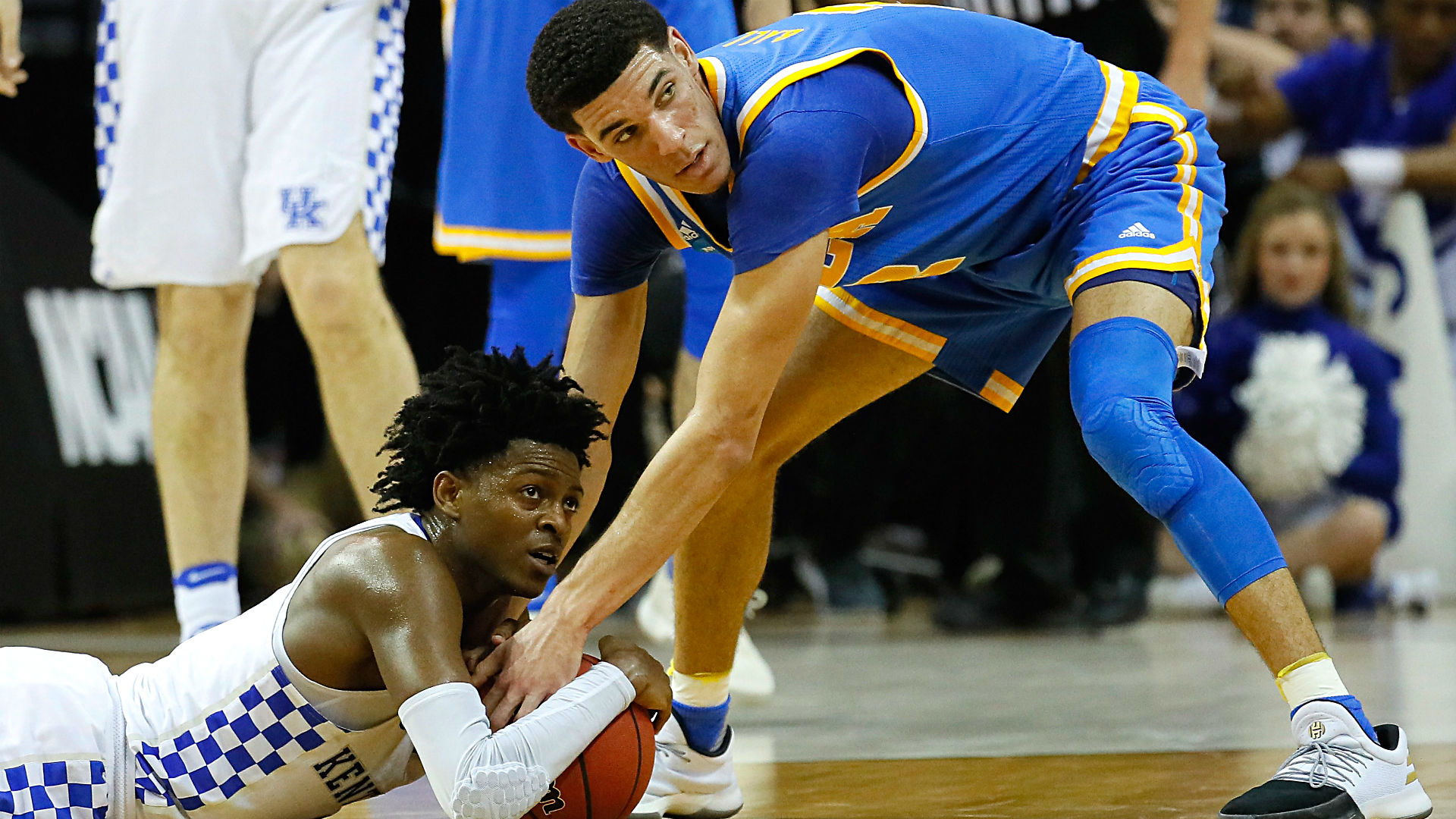 When the Los Angeles Lakers drew the number two pick in the NBA Draft Lottery, everyone was sure they'd use it on UCLA star Lonzo Ball; however, in the past month, it's become clear that may not be the case. Ball met and worked out for the Lakers on Tuesday and Wednesday, and sources tell Bleacher Report that while Ball carried himself well, he did nothing to blow them away or seal the deal for the number two pick. Not surprisingly, according to the report, Ball spent a good portion of his meeting with the Lakers trying to distance himself from his outspoken father. Poor kid.
The Lakers are reportedly still interested in Markelle Fultz (good luck getting him from Boston), Josh Jackson, and "to a lesser extent," De'Aaron Fox, who will work out for the Lakers on Tuesday. According to this reporter, Kevin Ding, Fox "exudes an authentic confidence":
They met with Fultz, the most advanced scorer available, and Fox, a rare speed demon, at the NBA Draft Combine last month. This week they've gotten to chat with Ball, whose best quality is setting up teammates, and Jackson, a four-position defensive monster.

A quiet and reserved Ball reinforced to the Lakers how different he is from his attention-seeking father, LaVar. Jackson is a go-getter with a clear killer instinct. Fultz aspires to be the best ever. Fox exudes an authentic confidence.
I laughed, but he actually does. Tuesday's a big day for him.