KSR's 2016-17 Sneaker Beat: Vol. 1
For the first time all season, I present to you the KSR Sneaker Beat. For those who aren't shoe fanatics, this will serve as a guide to the heat on the players' feet. Before we get to the crazy kicks, appreciate this year's Kentucky Kobes above, with each color sported by Mychal Mulder.
I'll begin with Isaiah Briscoe, who probably changes his shoes more than anyone. He has a different pair of Kobes almost every game. I'll start with the craziest of them all, the Venice Kobe 8.
Pictured above alongside Briscoe's are De'Aaron Fox's Kobe 9 High (tops).
The Venice Kobe's might not be my favorite shoes from Briscoe. The outcome wasn't my favorite, but the Jordan Retro XIII Low Hornets are as sharp as they come.
Malik Monk is also quite the shoe aficionado. Against UofL he wore the KD 6 in a Kentucky blue.
For the 47-point performance against North Carolina, Monk wore the Kobe 5 Fade to Black. Also pictured is Briscoe in a Kobe AD.
You've seen Monk's most-prized possession over the last week: the all-white Kyrie 2.
A closer look: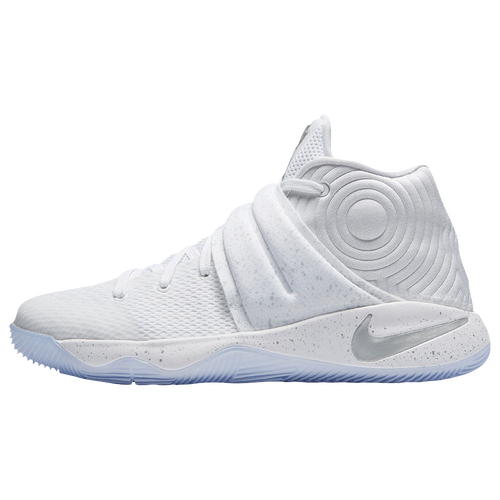 I'll finish with Hamidou Diallo. In his first game dressed in Kentucky blue, he rocked a pair of Jordan Retro IIIs.