Kevin Durant makes the case for top prospects skipping the NBA Combine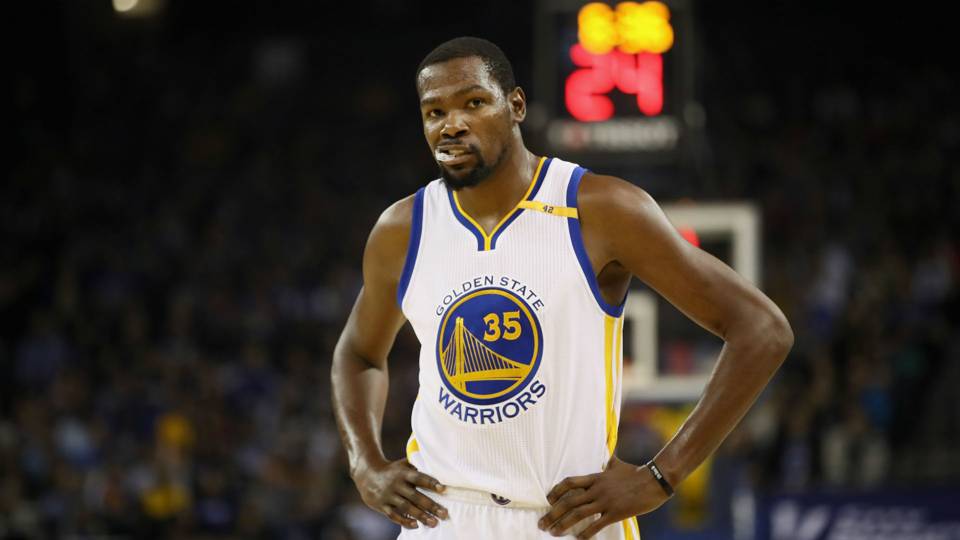 Malik Monk decided not to attend this year's NBA Combine, a decision that's becoming increasingly popular among the top prospects. This year, Monk, Lonzo Ball, Josh Jackson, Jayson Tatum and Dennis Smith Jr. are some of the big names sitting out of the combine, and according to Warriors star Kevin Durant, they're making the right decision.
"If you're a top-10 pick or a first-round pick or whatever and you know you might be guaranteed, stay your ass home, work out and get better on your own time," Durant said in an interview with ESPN, recalling how strength coaches mocked him when he couldn't bench 185 lbs. at the 2007 Combine.
"I remember it like it was yesterday," Durant said. "All the strength coaches were laughing at me and s—. They were giggling with each other that I couldn't lift 185 pounds, and I was like, 'All right, keep laughing. Keep laughing.' It was a funny thing, because I was the only one that couldn't lift it and I was struggling to lift it. I was embarrassed at that point, but I'm like, 'Give me a basketball, please. Give me a ball.'"
Durant went on to be drafted second that year (first was Greg Oden) and ten years later, is an eight-time All-Star and the 2014 MVP of the league. While he acknowledged that the combine is useful for players trying to make the first round, he was adamant that top ten or lottery picks should just skip it and showcase their skills in individual workouts. De'Aaron Fox, who is predicted to go from fifth to eighth in the draft by most mocks, decided to participate in the combine, telling ESPN earlier this week that it's a process he's looked forward to since he was young.
"Ever since I was younger, I've always wanted to go to the combine. It's a part of the draft process so I've always pictured myself going. Some guys don't go but for me, I just wanted to be there."
I doubt Fox's stock will be affected by his decision to attend the Combine, but the number of top players skipping it has become a concern among general managers, and according to Jonathan Givony, going forward, they're considering tying Green Room invites to combine attendance to boost participation. That won't happen this year, but something to keep an eye on moving forward.