Kentucky vs. Kansas the most expensive ticket at Rupp Arena since 2013
So, turns out a lot of people want to go to Saturday's game. In fact, according to TicketIQ, a ticket scalping site, Kentucky vs. Kanas has an average list price of $564 per ticket on secondary markets, making it the most expensive UK home game the site has tracked since the December 28, 2013 showdown with defending national champion Louisville: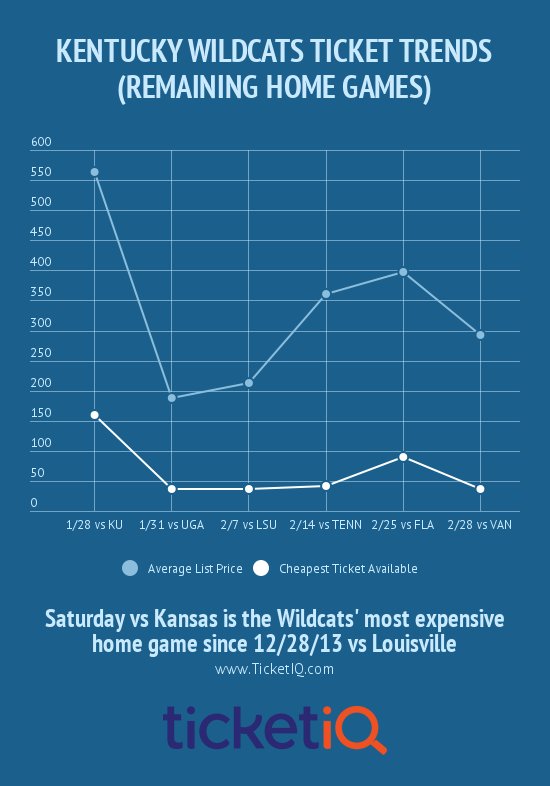 Now, you can find cheaper tickets than that, but if you're trying to get a good seat, get ready to break out the big bucks. The most expensive ticket on Ticket IQ's site for this game is in section 32 (close to midcourt), row D, $6,969 each. Wowzas.
If you're in the building on Saturday, consider yourself lucky. Also, be loud.