Kentucky vs. Arkansas (Second Half Comment Thread)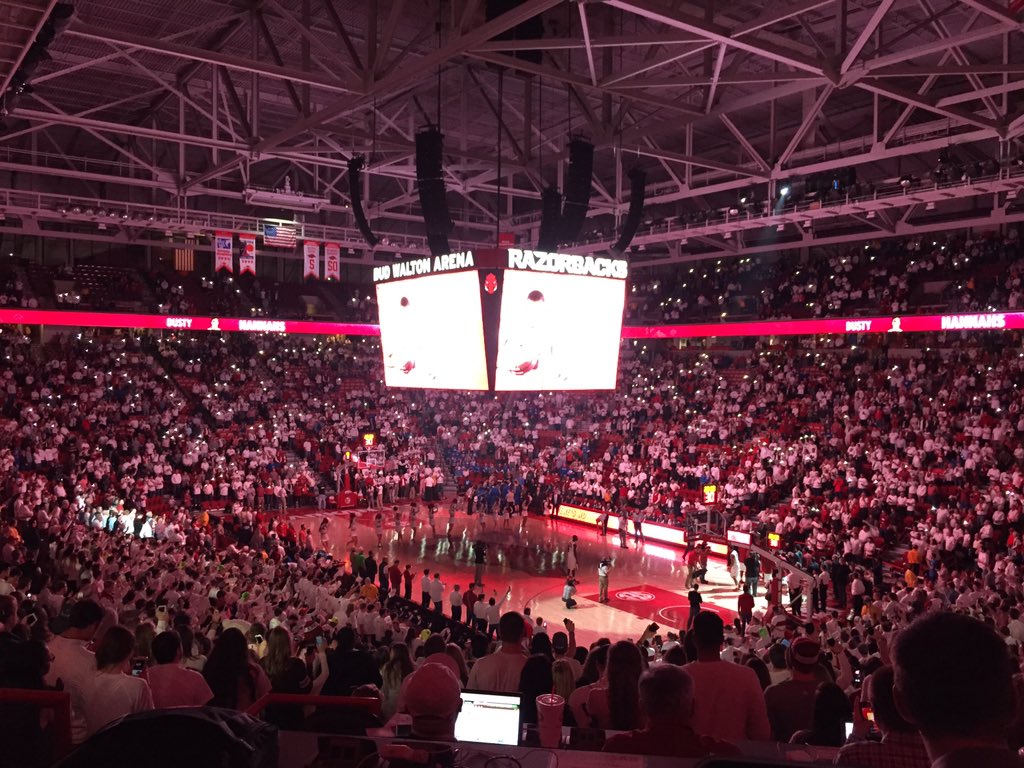 Overall, it was a good first half for the Cats, who lead the Razorbacks 36-24 at halftime. Kentucky started well, then faltered, then ended the half well behind the improved play of Skal Labissiere, who had 7 points in 7 minutes. Tyler Ulis and Derek Willis also have 7 points each.
The most interesting stat of the night thus far? Arkansas, known as a pretty good three-point shooting team, is 0-3 from behind the arc.
Keep it up, Cats, and keep it up, comments section. Let's roll…