Kentucky rolling over Ole Miss, up 60-39 at half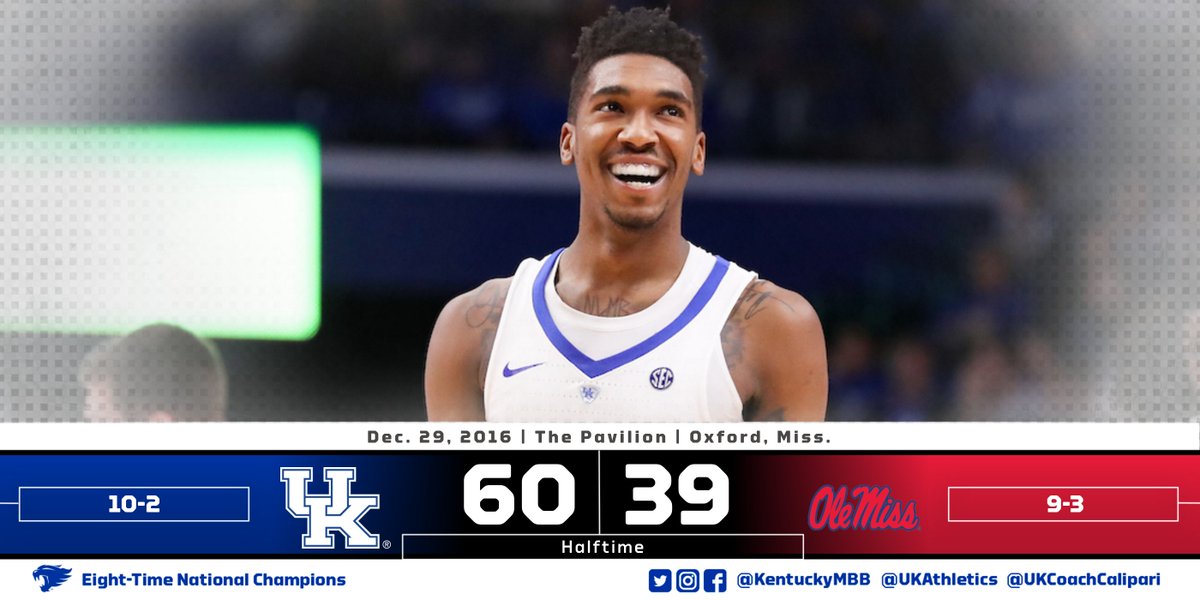 If you were worried about Kentucky dropping their first SEC road game, well, don't. The Cats are cruising, 60-39 at halftime. Malik Monk has a cool 24 points, followed by Bam Adebayo with 12. Isaiah Briscoe is on triple double watch, with 8 points, 8 assists, and 6 rebounds.
Oh yeah, and De'Aaron Fox sat most of the first half in foul trouble.
Yeah, we're fine.