Kentucky listed as No. 17 overall seed in official NCAA Tournament Seed List
Good news: Kentucky was listed as the top five-seed, considered the No. 17 overall seed in the NCAA Tournament.
Bad news: they may have to go through (in order) No. 48, No. 16, No. 1, and No. 8 to get out of the South region.
Arizona was seen as a shocking four-seed when the brackets were announced, but the NCAA actually had them as the WORST four-seed of them all.
Oh, and despite the Cats knocking them out in the SEC Championship, Tennessee was listed as the No. 10 overall seed.
For comparison sake, Clemson, the second-worst five-seed, got a draw of New Mexico State, Auburn, and Kansas as the highest-possible opponents in their bracket.
Check out the entire list of teams: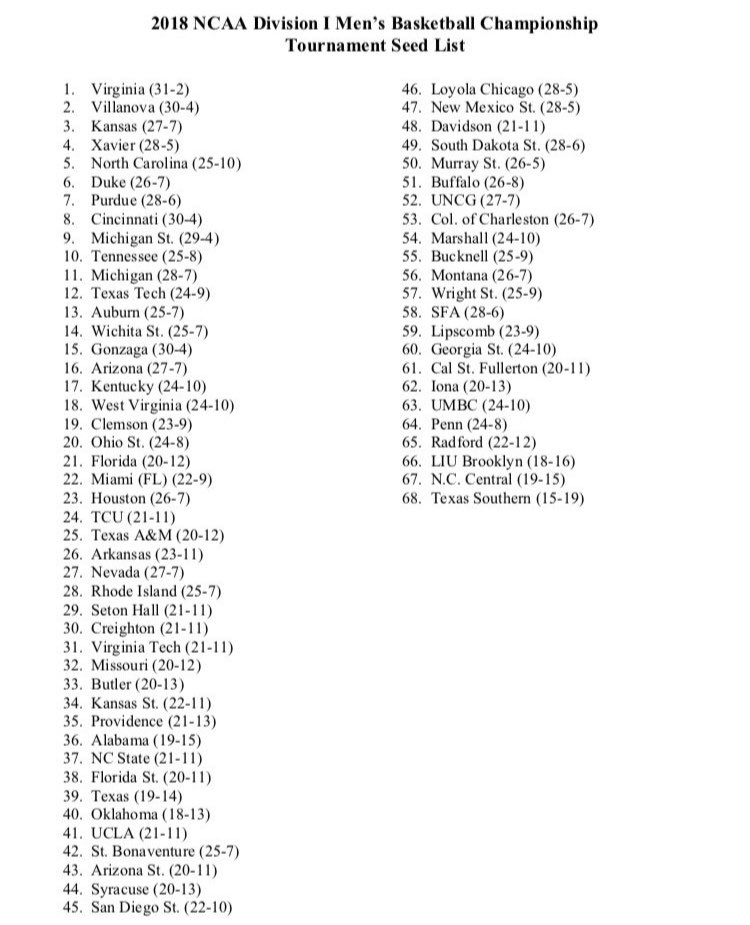 I wish I could say I understood the NCAA's thought process, but at this point, that's too much to ask.