Kentucky Basketball is in the National Championship…of Academics Kentucky's road to a ninth National Title will not be easy, but if success in the classroom translates onto the court, the Cats will be just fine.
Each year Inside Higher Ed completes a tournament bracket that is rooted in academics, not basketball talent. The primary metric used to determine each outcome is APR — the NCAA's academic progress rate. In the event of a tie, the school with the best graduation success rate advanced. The numbers don't lie.
John Calipari's Kentucky Wildcats advanced all the way until the final before falling to Bucknell.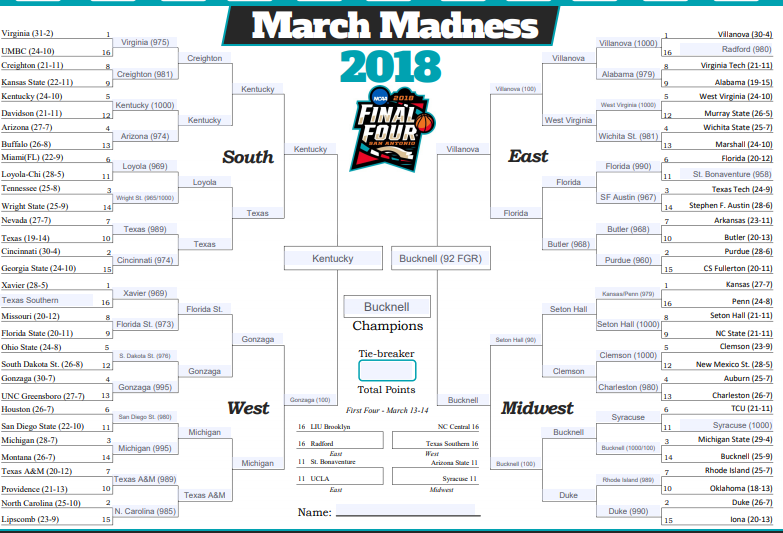 But I thought one and done players didn't go to class or care about school?
[mobile_ad]