Kaylee Hartung officially says goodbye to ESPN We've known for a while that Kaylee Hartung is leaving her job at ESPN for CNN, but today, Hartung made it official, posting this message on social media: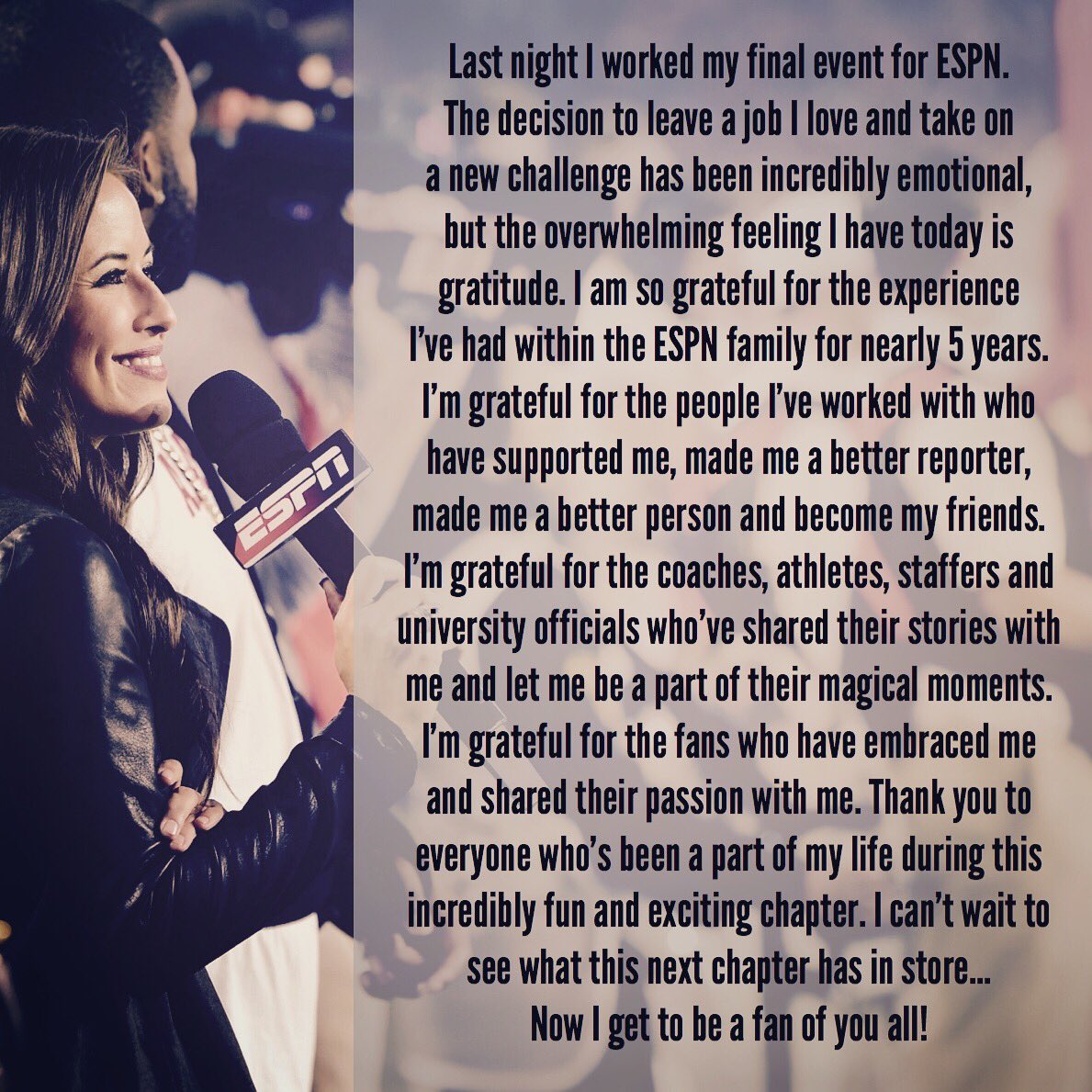 Best of luck to Kaylee in her new career. We'll miss her on the sidelines at games, but she's got one heck of a gig ahead of her. If you've got some time today, send her a message @KayleeHartung.