Karl Towns wrote 40 drafts of his goodbye letter to the Big Blue Nation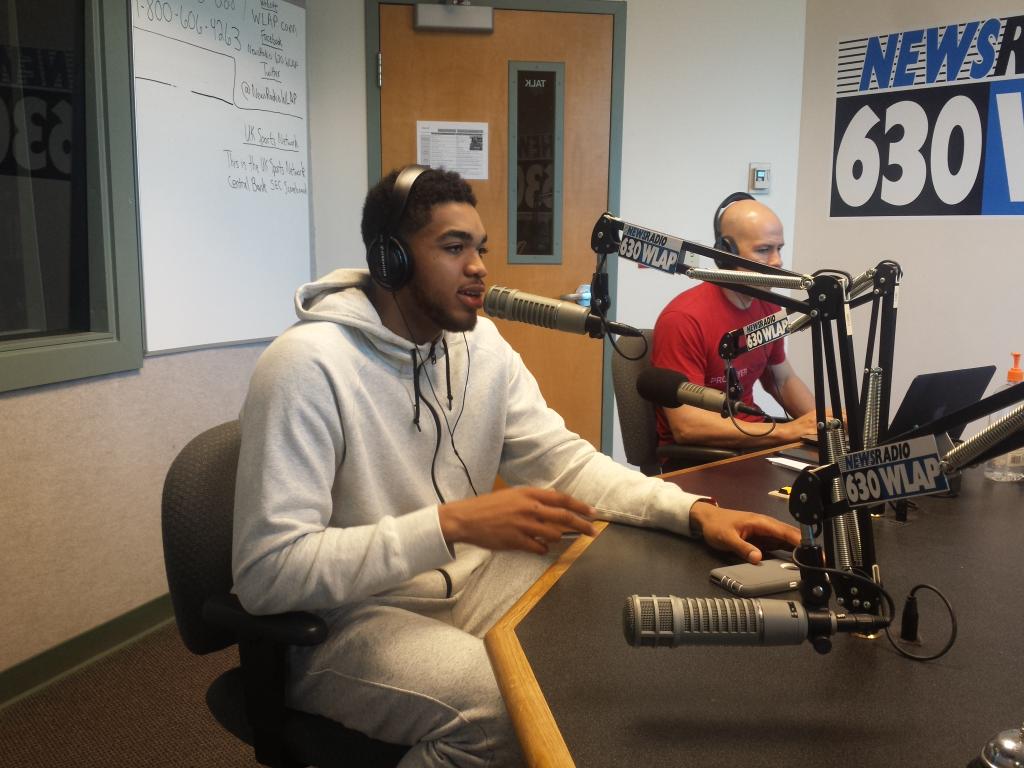 If you're not listening to KSR right now, stop what you're doing and turn it on. Karl Towns described how difficult it was to make the decision to leave Kentucky and declare for the NBA, even though there's a very, very good chance he'll be the number one pick in the draft. "I felt so bad that I couldn't bring Kentucky its ninth championship. It haunts me. It still haunts me now," Karl said. "I just wanted to win as many championship rings and touch as many lives as possible."
On Saturday, Karl released his goodbye letter to the Big Blue Nation, a handwritten note that he told Matt and Ryan took him 40 drafts. FORTY DRAFTS! Karl said he came up with the idea for the letter on Wednesday, and started working on a draft Wednesday night on his computer. Forty drafts and several grammar/spelling checks later, Karl finally started writing it by hand on Thursday night.
"I want everything to be perfect for you, Big Blue Nation. I want to make sure it's the best for you," Karl said. "They deserve the best of me."
Why was it so important to write by hand? Karl explained that just posting a picture on Instagram or a thank you on Twitter wouldn't suffice. "It's something that came from my heart," Karl said. "I wanted to make sure the fans know how much I care about them."
And now I'm crying again. Thanks, Karl.