Josh Harrellson joins The Bluegrass Boys TBT team
The Bluegrass Boys just added some premium denim to this summer's roster. Josh Harrellson is joining the Kentucky alumni team for The Basketball Tournament (TBT) to compete for the $2 million grand prize. He's the fourth member of the squad, joining Derek Willis, Ramon Harris, and Marcus Lee. Jorts sent in this video from Japan, where he plays for Osaka Evessa:
#BBN…@BigJorts55 is excited to get back in front of the best fans in the country in this year's @thetournament . #TBT2019 pic.twitter.com/aQb5ZiLZlB

— TheBluegrassBoys (@8luegrass8oys) April 24, 2019
The Bluegrass Boys will serve as the host team for the Lexington Regional. Games will take place July 19-21 at Frederick Douglass High School and air live on the ESPN networks.
Back to Jorts. Looking up Osaka Evessa took me down a wormhole this afternoon. Check out their mascot on the left: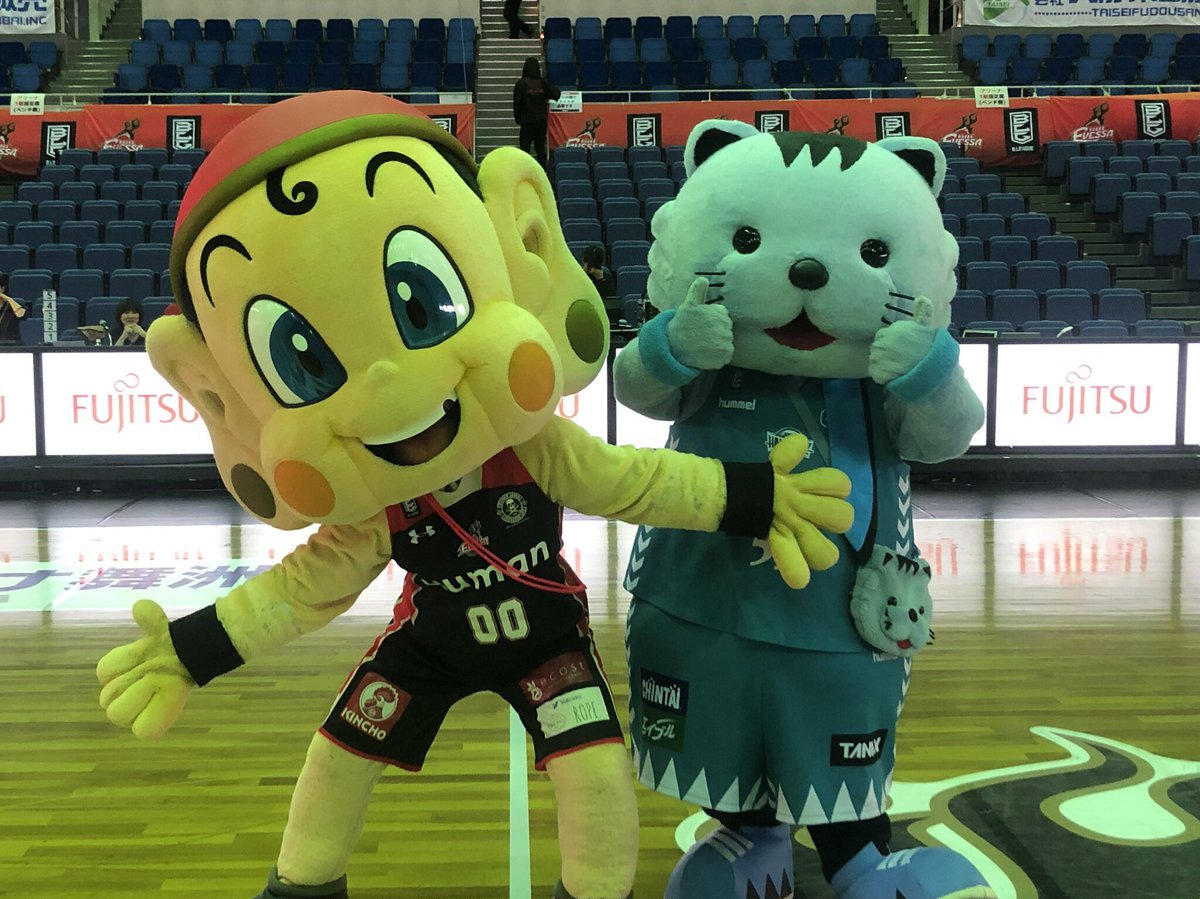 The only reason I bring this up is to share a hilarious clip from Last Week Tonight about Chiitan, the unofficial mascot of the Japanese city of Susaki who has become a social media phenomenon after posting some bizarre and sometimes violent videos on Twitter. You owe it to yourself to watch this:
In response, Chiitan has challenged John Oliver to a wrestling match and I need this to happen:
Chiitan cordially invites Mr. John Oliver (@iamjohnoliver) to a NO HOLDS BARRED MATCH pic.twitter.com/d6n46pFvlE

— Chiitan? (@ogecebel) April 22, 2019
Proof that Chiitan has more upper body strength than @iamjohnoliver #TeamChiitan #TeamBritishBirb
pic.twitter.com/eLSl53mpCY

— Chiitan? (@ogecebel) April 23, 2019
Anyway, shoutout to Jorts for joining The Bluegrass Boys, who should probably add some guards. Suggestions?
[mobile_ad]