Jon Hood is doing great things on and off the court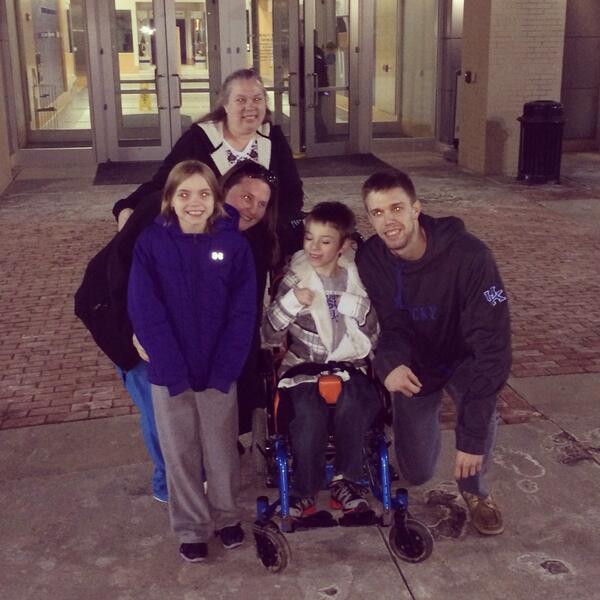 Love my guys. Walked out of the office & ran into @jonnylightning4 heading into the gym to make Gaige Osborne's day pic.twitter.com/oYjVWs18sQ

– John Calipari (@UKCoachCalipari) January 25, 2014
John Calipari has made no secret as of late when talking about just how great Jon Hood has been this season for Kentucky. Will Hood's contributions be felt so much on the court? Probably not, but Hood is finding a way to make his mark on this team… as well as the community. On Friday night before the Georgia game, Calipari walked out of his office to find Jon Hood taking a young boy, Gaige Osborne, for a little basketball shoot-around in the Craft Center. Hood was doing this on his own time, out of the own good of his heart. Hood then hosted Gaige and his family for the Georgia game on Saturday, even putting on a little late-game show for his guests by scoring a basket and assisting another.
In his post-game comments on the radio, Calipari spoke glowingly about Hood and his impact on this team. Calipari said that the players almost look at Hood as another member of the coaching staff, and that Calipari and his staff gain a lot from Hood's mentoring of the younger players. Calipari once again mentioned that no other player in the history of basketball has played with as many pros during their college career as Jon Hood. Calipari went on to rave about how great of a coach Hood could be someday, if he chooses that path.
Kudos to Hood for making a young boy's weekend by taking time out of his schedule to spend time with him.