Isaiah Briscoe named SEC Freshman of the Week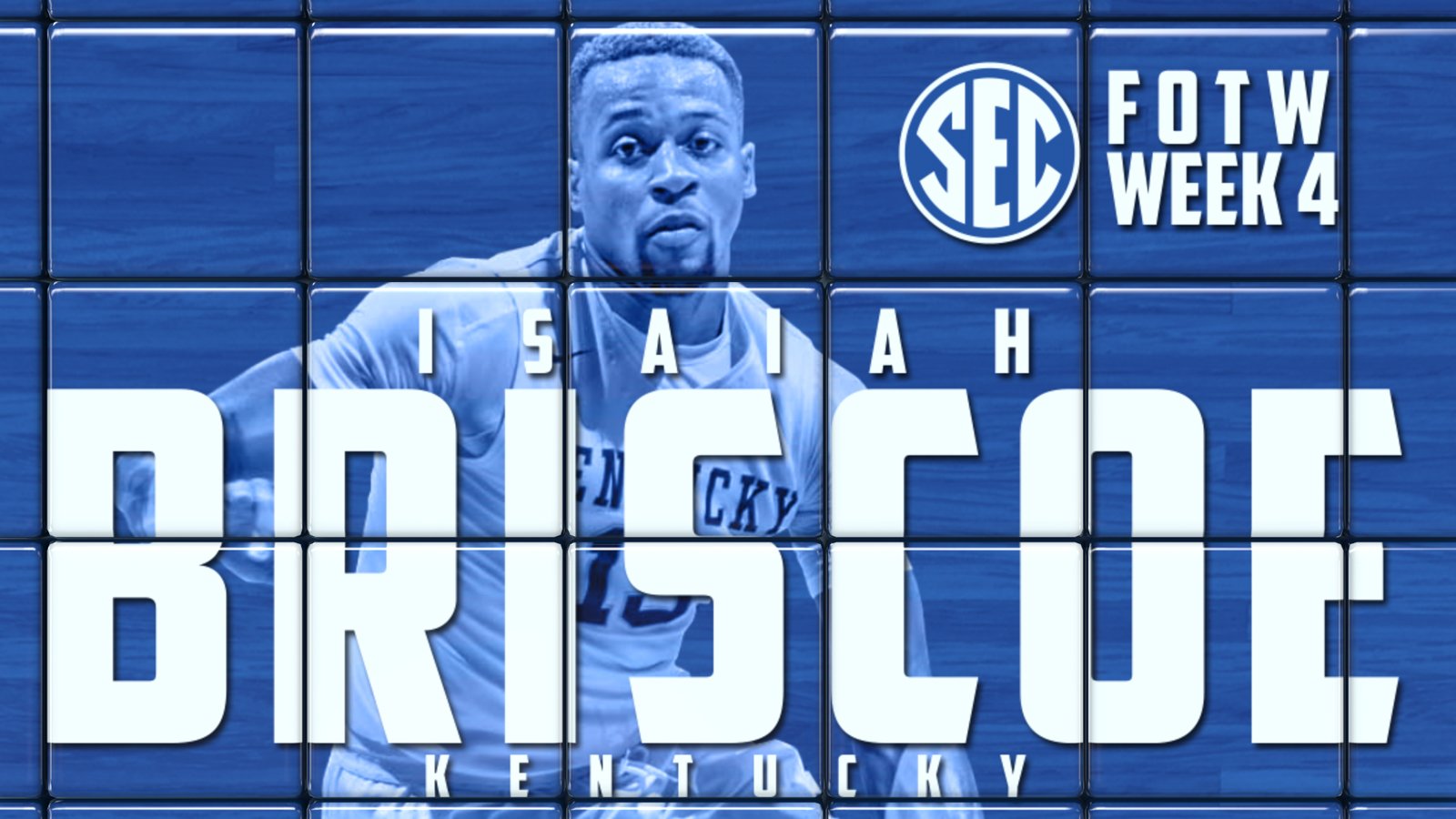 Congratulations to Isaiah Briscoe, who was just named SEC Freshman of the Week by the league for his performances against Illinois State and UCLA.
With Tyler Ulis out with an elbow injury, Briscoe stepped up last Monday night, scoring a career-high 18 points off 7-13 shooting to lead the Cats to the win. He followed that up with another career high on Thursday, scoring 20 points in UK's loss to UCLA. In fact, John Calipari said Briscoe's tenacity getting to the rim was pretty much the only thing he liked about UK's performance.
LSU's Ben Simmons took home the SEC Player of the Week honor, in part for his ridiculous 43-point performance against North Florida. That kid's good.