I'm way too excited about all this false hope
With all the whispers behind the scenes about Kevin Knox potentially coming back and now Shai Gilgeous-Alexander leaving open the option to join him, it's really hard to not be excited about next season. I've tried and tried and tried to be realistic and to temper expectations, but part of being a fan is being a little crazy (OK, a lot of crazy) and I fully admit I'm being crazy and irrational right now.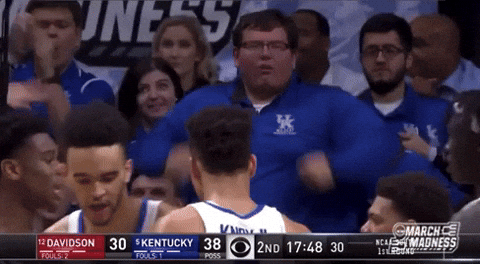 Will Kevin Knox come back? I still lean no, but two weeks ago it was a certain no. He is genuinely torn right now. Will Shai Gilgeous-Alexander come back? On Monday I was told he was already out the door, but now we know he's at least going to wait to see what Knox does. It's hard to not get excited about the "what if" there, as improbable as it is.
In the end, we'll probably regret getting worked up about their potential returns and they'll both bolt for the NBA, as we expected they would all along. All that we're hearing and reading this week will ultimately end up being false hope. But that doesn't mean I can't be excited about it, even if I know deep down inside it's not going to happen.
To quote the great philosopher John V. Calipari, "no one will steal my joy" right now. Let me dream my dreams about next year until we learn otherwise.