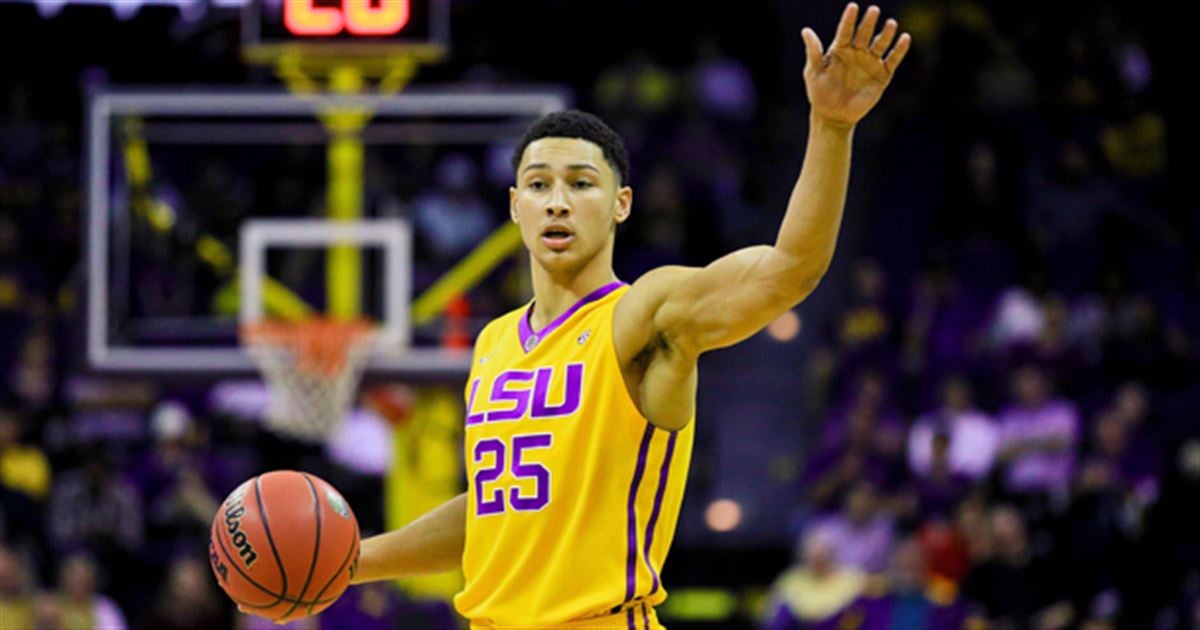 I think we can all agree stopping Ben Simmons is a tall task.  Simmons is ranked near the top of every statistical category in the SEC — 3rd in points, 4th in assists, and 1st in rebounds per game.  So what do you do?
1.  Do everything you can to stop Simmons and force the other four guys beat you.
2.  Do everything you can to stop the other four guys and force Simmons beat you.
I would go with Option #1 if the Cats still had Willie Cauley-Stein.  I really can't think of any other person on the planet I'd rather see guard him, but since that's out of the question, I think Option #1 is out of the question.  Alex Poythress and Marcus Lee are his best matchups, but Kentucky can't afford to lose their offensive production if they get in foul trouble.  Charles Matthews and Isaiah Briscoe could slow him down, but I don't think there's anyway you can completely take Simmons out of the game.
Option #2 appears to be the better choice for logical reasons.  Keith Hornsby and Craig Victor II are averaging a combined 30 points per game, but each player has only played in a handful of games.  Antonio Blakeney was an elite sharpshooter coming out of high school, but is only shooting 28% from three (even though he'll inevitably find his stroke tonight).
I support Option #2 because I am more confident Kentucky can stop 4 of them, instead of stopping 1 Ben Simmons.  LSU's accessory players have proved they can put points on the board, so Kentucky cannot afford to give them that luxury.  If Ben Simmons scored 40+ and Kentucky loses, I can live with it.
How would you defend LSU?