Hot Take Thursday: I like the new basketball uniforms
Allow me to get something off my chest, if you will.
I like the new cut of the new basketball uniforms. Yes, I am aware that I am alone on an island in this belief, so consider this a cry to anyone out there holding this opinion quietly inside, too.
The new unis have been blasted ad nauseam on the Twitter and other parts of the interwebs, and on our very own radio programming on the morning, pregame and postgame shows. But I'm here to say they're not all that bad, at least in my unimportant opinion.
Sure, they're a little snug, maybe a little too tight. But times and styles change and this is the direction Nike is going with its basketball jerseys. There was a time when people hated baggy, then baggy became the norm. Now the style is trending toward schmedium, and Kentucky is ahead of the trend, per usual.
Some of you have probably noticed small and tight is in throughout all fashion. High-water pants with the ankles revealed is considered cool these days. Suits fit like wetsuits. Maybe you noticed the NBA has officially gone to joggers for pregame warmups. Slim is in. That's just how it is.
And, if I may compliment the physiques of the Kentucky basketball players without losing my man card, the new tanktop design makes them look ripped. You and I could never wear it with our man-boobs and arm jelly hanging out all over the place, but Bam Adebayo wears it well.
So there ya go. I said it. I am one in a million people that actually like the new slim-fit uniforms. They're trendy and I didn't hear anybody complaining when the United States won the gold medal in Brazil wearing the same exact same style.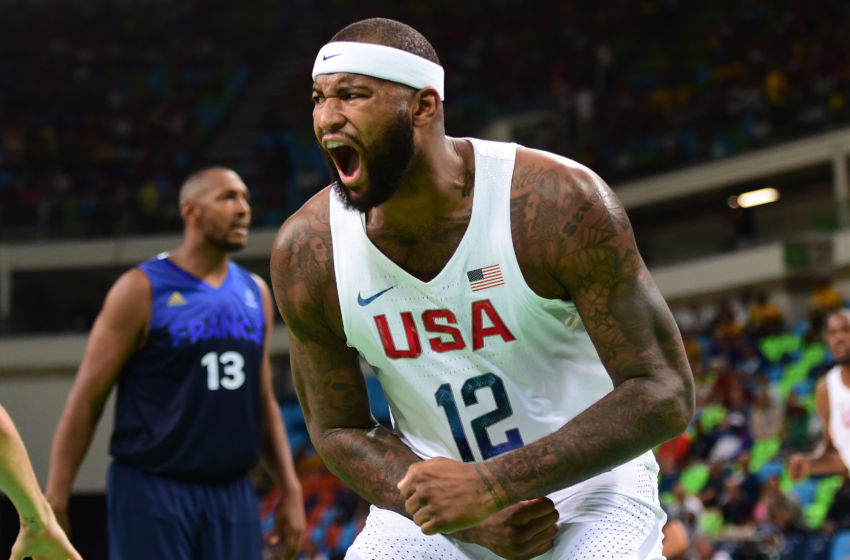 Here's a little bit about that new slim-fit look, which Nike calls Vapor Basketball Uniforms with AeroSwift technology:
Pioneering Nike Vapor basketball uniforms impose a new order on the court by pairing progressive knit jerseys and shorts featuring Nike AeroSwift technology with innovative base layers to minimize game-time distractions and maximize performance.

The system is anchored by basketball-specific base layer options, including arm sleeves, padded compression gear and knee sleeves, which together wick sweat from the skin, providing a feeling of protection and compression, and keeping the players' arms and legs warm off-court.

Designed to interact with the base layer but not cling, the lightweight, tailored jersey features stretch knit with engineered mesh as determined by extensive sweat-mapping studies. [Nike]
How can you argue against extensive sweat-mapping studies???
Now, as for the checkerboard down the side, that's gotta go. Subtle checkerboard I can do; the loud checkerboard down Kentucky's uniform is too much.
To recap…
Slim-fit AeroSwift technology: YES
Checkerboard: HELL NO
Comment away…