Has Swaggy Cal Ever Looked Swaggier?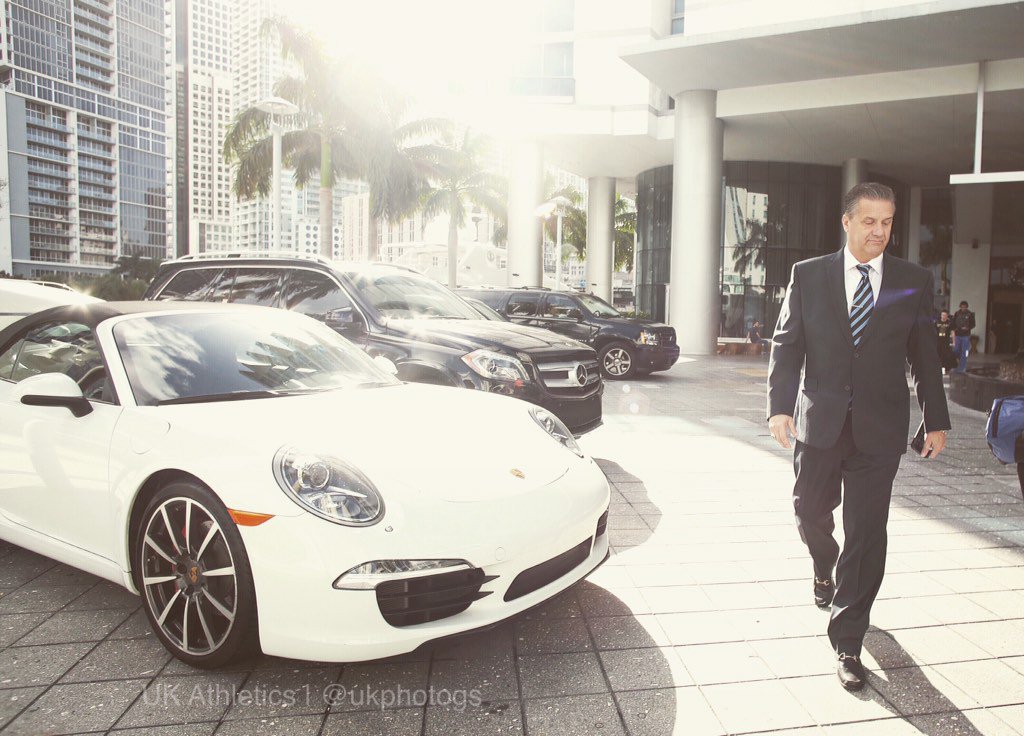 The UK Photog crew captured this image of coach John Calipari enter American Airlines Arena this afternoon.  No, I don't believe he rode to the game in a Porsche, but isn't this the most "Calipari" picture ever?  He could pass as one of Tony Montana's business associates.
Don Calipari fits the part in Miami, but I think this Cal still has more swagger.