Grantland Presents a 2015 NBA Draft Profile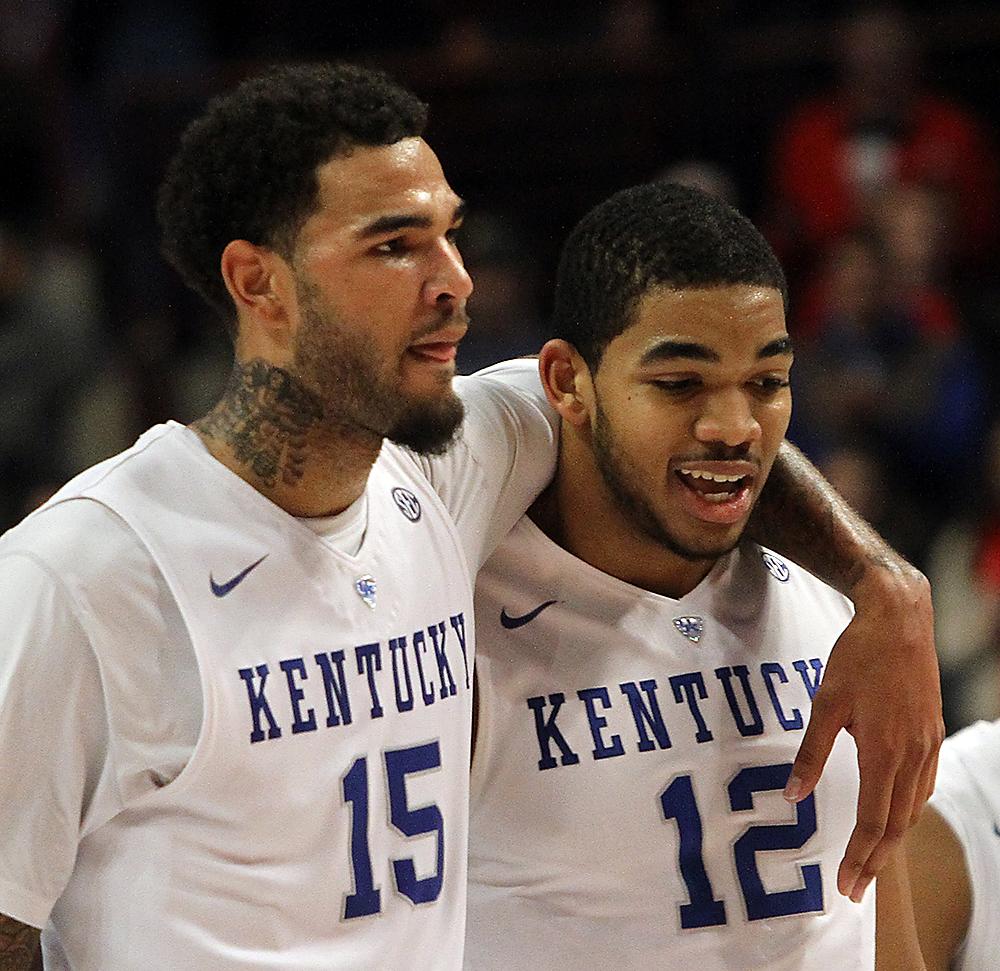 The new and Bill Simmons-less Grantland is previewing this weeks NBA draft and wouldn't you know it, they're talking about some Kentucky Wildcats. Karl Towns and Willie Cauley-Stein were two of the topics of conversation and here's a bit of what they had to say:
Why is Karl-Anthony Towns going no. 1?

For one thing, Towns might be the one player in this draft without a real weakness. He can run the floor on offense and protect the rim on defense. He can play power forward or center. He can score down low, but he also has a jumper that'll allow him to work farther away from the rim. The only question mark is his athleticism – he's athletic, but he's not quite from outer space like, say, Anthony Davis. If the only bad thing you can say about a player is "he's not from outer space," you're probably in pretty good shape.
Andrew Sharp, the author, goes on to consider the other players that could be worthy of the number one pick but dismisses them as they would not fit with the Minnesota roster like Karl Towns. A quick look at the Timberwolf roster reveals some great young talent. In the 25 and under club you've got rookie of the year Andrew Wiggins, Ricky Rubio, Shabazz Mohammed, 2015 dunk contest winner Zach Lavine, and former Card Gorgui Dieng. Former number 1 pick Anthony Bennett was made available to trade earlier today so the wolves could have some more young players on the way. Minnesota could be very entertaining in a few years with that lineup and KAT.
Willie Cauley-Stein. Let's say he doesn't end up in New York. In that scenario, Chad Ford's latest mock draft has him slipping out of the top 10 entirely […] That is amazing. Cauley-Stein has limits, but he's the one player in this draft who could have been a difference-maker in the NBA playoffs this year. His range on defense is a weapon that translates right now.
Sharp nails WCS. He has the ability to play defense in the NBA today and that should be an asset most NBA teams don't want to miss out on. Still seeing Willie slip to a team like Indiana could be a blessing in disguise. Let's not forget that the Pacers looked like the best team in the NBA in 2013-2014 before the Lance Stephenson experiment blew up in their faces. Paul George's knee injury kept them from the playoffs last season but they will be ready to compete next year, especially if they can land WCS. Frank Vogel has already said he wants to play a smaller faster line-up next season. Roy Hibbert could be out and Cauley-Stein could be in.
[Grantland: Mind-Mapping, Sleepers, and Rim Protection: A 2015 NBA Draft Primer]