Georgia, good job, good effort, but no.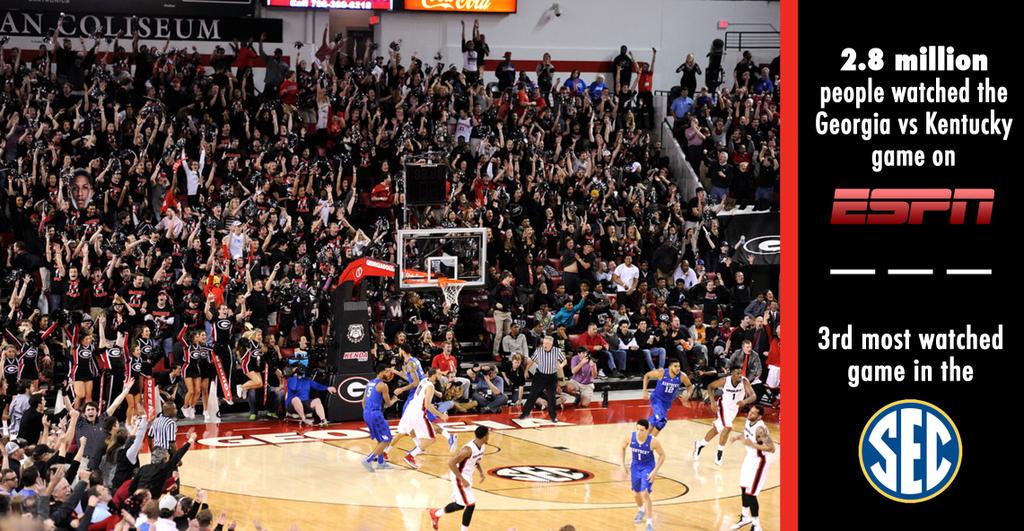 Earlier today, the UGA Men's Basketball Twitter account sent out the picture above to promote the program, which is all fine and good, except…well, it's not, really. Georgia is bragging that their game against Kentucky on March 3rd in Athens was the third most watched game in the SEC, bringing in 2.8 million viewers. Yes…because it was against Kentucky.
Mark Fox has done a good job with the Georgia program, but why stoop to this blatant grab of the Cats' coattails? The main reason people watched that game was because they wanted to see if Kentucky could survive its last true road test. It was a great game, don't get me wrong; in fact, it was the first time I truly believed the Cats could lose, but let's keep some perspective, okay?
Speaking of that game, let's watch some highlights because it was awesome: