Definitive proof that UK owns UofL in sports
Eric Crawford of WDRB Sports did the University of Kentucky a favor this morning in its ongoing rivalry with the University of Louisville. Crawford shared this graphic that shows the two schools' rankings in the Directors' Cup all-sport standings over the past 22 years. The Cats finished ahead of the Cards in all but four of those: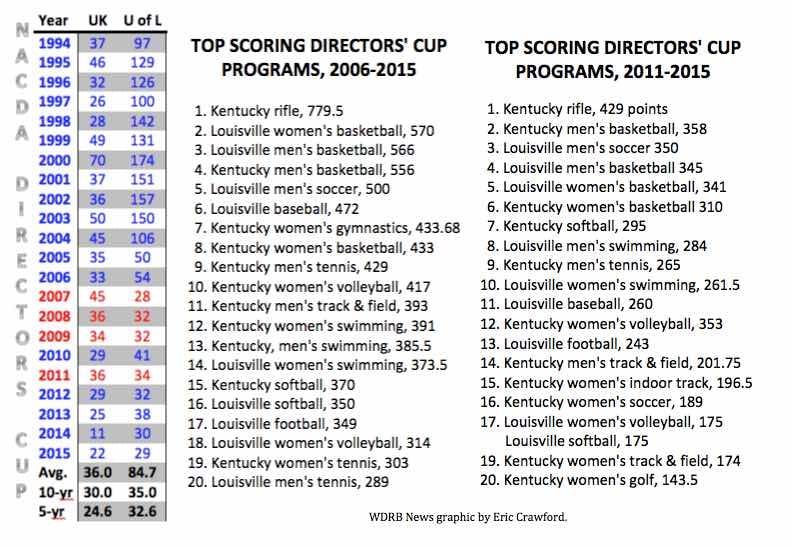 Even better, Crawford shared a quote from UofL athletic director Tom Jurich, his acceptance of Louisville's title as little brother: "My ultimate goal is that I want little brother to be 6-4 and 285. And that's what we've been able to do."
Read more from Crawford on the UK-UofL rivalry here.