Friday's Top 10: Who's healthy enough to go to Florida?
Good morning, friends. Hopefully the guy you see pictured above isn't the only Kentucky fan in Gainesville this weekend. With several uncertainties heading into tomorrow's matchup with the Gators, let's roll through today's agenda, starting with the question everyone's asking…
1. What's the latest on Fox, Mulder, and SKJ?
De'Aaron Fox and Sacha Killeya-Jones missed Tuesday's game due to the flu, while Mychal Mulder remained out with an undisclosed illness (and is IS an illness, despite speculation). After the Georgia game, John Calipari was skeptical the three would be available for this weekend's trip to Gainesville, but yesterday, sources told KSR that Fox and Mulder were moving towards being able to play. The staff is cautiously optimistic the two will be able to suit up vs. the Gators, but the deciding factor would be whether or not they practiced yesterday. Still no word on that, but we'll get an update this afternoon when…
2. John Calipari previews Florida
Cal is scheduled to speak to the media before the team leaves for Gainesville, so check the site mid-afternoon for a live stream and shortly after, a full recap.
3. Calipari and Kenny Payne are going to see Kevin Knox
While the team heads to Gainesville, Cal and KP are going to Tampa to watch five-star small forward Kevin Knox. Knox visited UK this past weekend for the Kansas game and although he won't announce until March, Calipari's hoping to capitalize on momentum from that visit.
4. Maybe he'll show him the "30 for 30" preview that came out last night?
One and Not Done. Going to be 🔥 pic.twitter.com/zzgEmmxuPI

– Dan Bayens (@danbayens) February 3, 2017
Last night, we got a minute-long sneak peek at the documentary, which will debut Thursday, April 13. Let's hope that final line — "You're gonna hate me, 'cause I come to your town and we beat your team" — is a good omen for tomorrow night.
One last Calipari note, swear.
5. ICYMI, Calipari released his podcast with Ben Roethlisberger
I'm not a fan of Big Ben, but I did enjoy his appearance on Calipari's podcast, which came out yesterday. Roethlisberger and Cal bonded over how Ben played point guard in high school, went to a football camp at UK as a junior, and how he infuses his teammates with his refuse to lose attitude. Roethlisberger even shared his Super Bowl pick (35-20 Patriots).
6. What the heck is going on at Kansas
I realize the Jayhawks just beat us in Rupp Arena, but shady stuff continues to come out of Lawrence, the most recent being news that Lagerald Vick and Josh Jackson are persons of interest in a vandalism case. Between this, the alleged rape at the KU basketball dorm and Carlton Bragg's suspension for possession of drug paraphernalia, you would think the Jayhawks would crumble under distraction, but somehow, they keep winning.
7. UK Hoops lost a tough one to South Carolina
It's been a rough week for Matthew Mitchell's crew, who lost at Missouri on Monday and again last night at home to #4 South Carolina. Upsetting the Gamecocks would have been huge, but the ladies just couldn't find their shot, going 34% from the field. Hopefully they can bounce back Tuesday vs. Vanderbilt.
8. This graphic sums up the BBNBA right now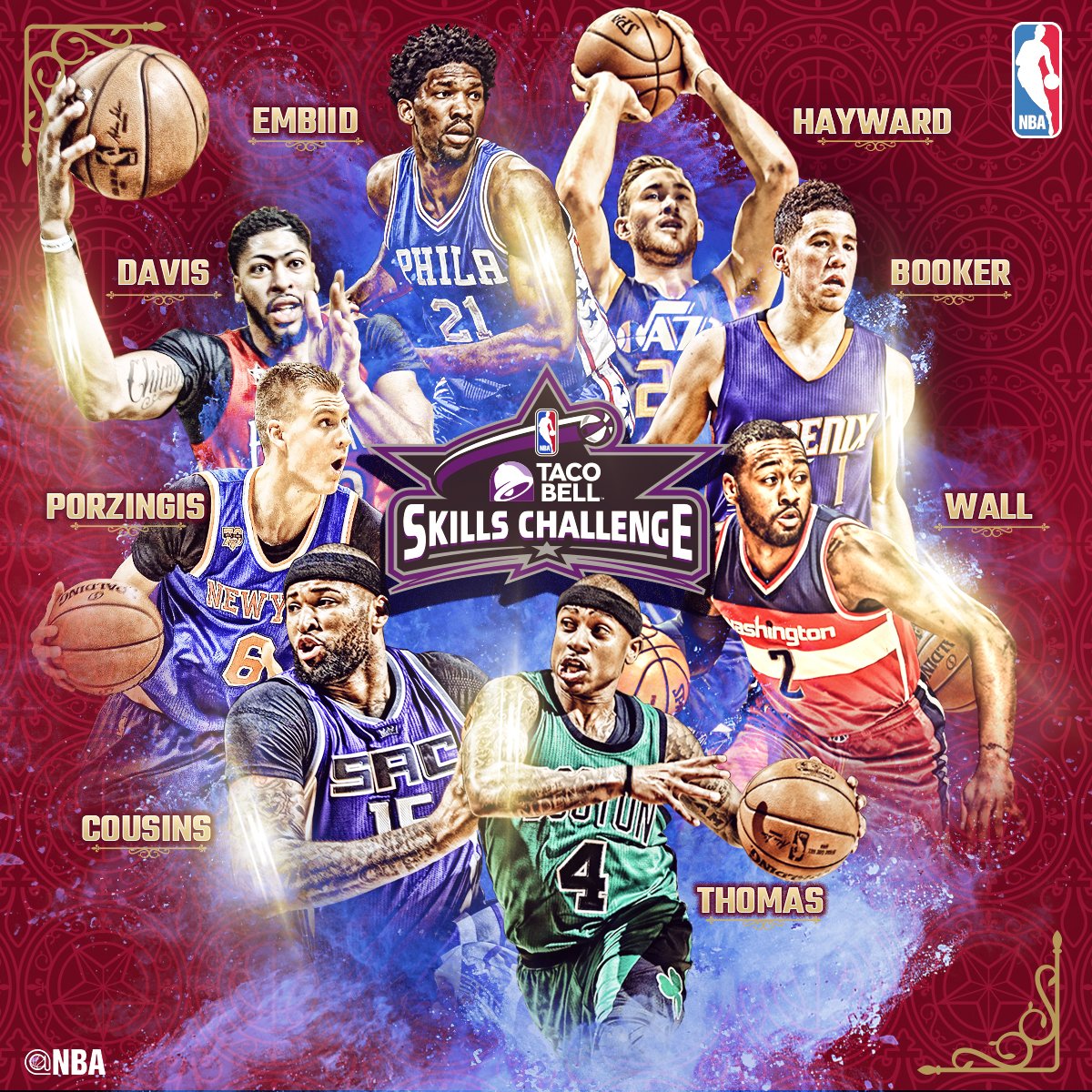 Last night, it was announced that four Cats will participate in the Taco Bell Skills Challenge during NBA All-Star Weekend (February 17-19). Anthony Davis and DeMarcus Cousins will compete against two other posts, Kristaps Porzingis and Joel Embiid, while John Wall and Devin Booker duel with Gordon Hayward and Isaiah Thomas. Last year, Karl Towns won the Skills Challenge, but declined an invitation to defend his crown. Instead, he'll participate in the Rising Stars Challenge that Friday night.
9. Come see Freddie and the Depth Chart podcast crew at Jack Kain Ford
Got plans for lunch? Head on over to Jack Kain Ford in Versailles to see Freddie, Nick Roush, Jack Pilgrim, and Andrew Eaton talk all things National Signing Day on the Depth Chart Podcast. Need more incentive? There's free pizza and a drawing for a 65″ TV. The crew will be there starting at 11:30 a.m., but they won't start taping the podcast until noon, you don't worry, you won't miss a second of KSR. Speaking of…
10. KSR is live from Lancaster this morning
If you're in Garrard County, come on out to the First Southern National Bank to hear the show. Sounds like a perfect excuse to start the weekend early if you ask me.