FiveThirtyEight: Kentucky has a 40% chance of making the Final Four
FiveThirtyEight, a popular statistics website, liked Kentucky's chances in the South Region before the games began, but they're even higher on the Cats after the first two games. Neil Paine increased Kentucky's odds of advancing to the Final Four by 22%, making them the favorite out of the South Region. The Cats now have a 40% of winning the South Region, followed by North Carolina at 34%, UCLA at 14%, and Butler at 12%.
That's exciting enough, but he also gives Kentucky an 11% chance of winning the national championship, the third best of any team left in the field :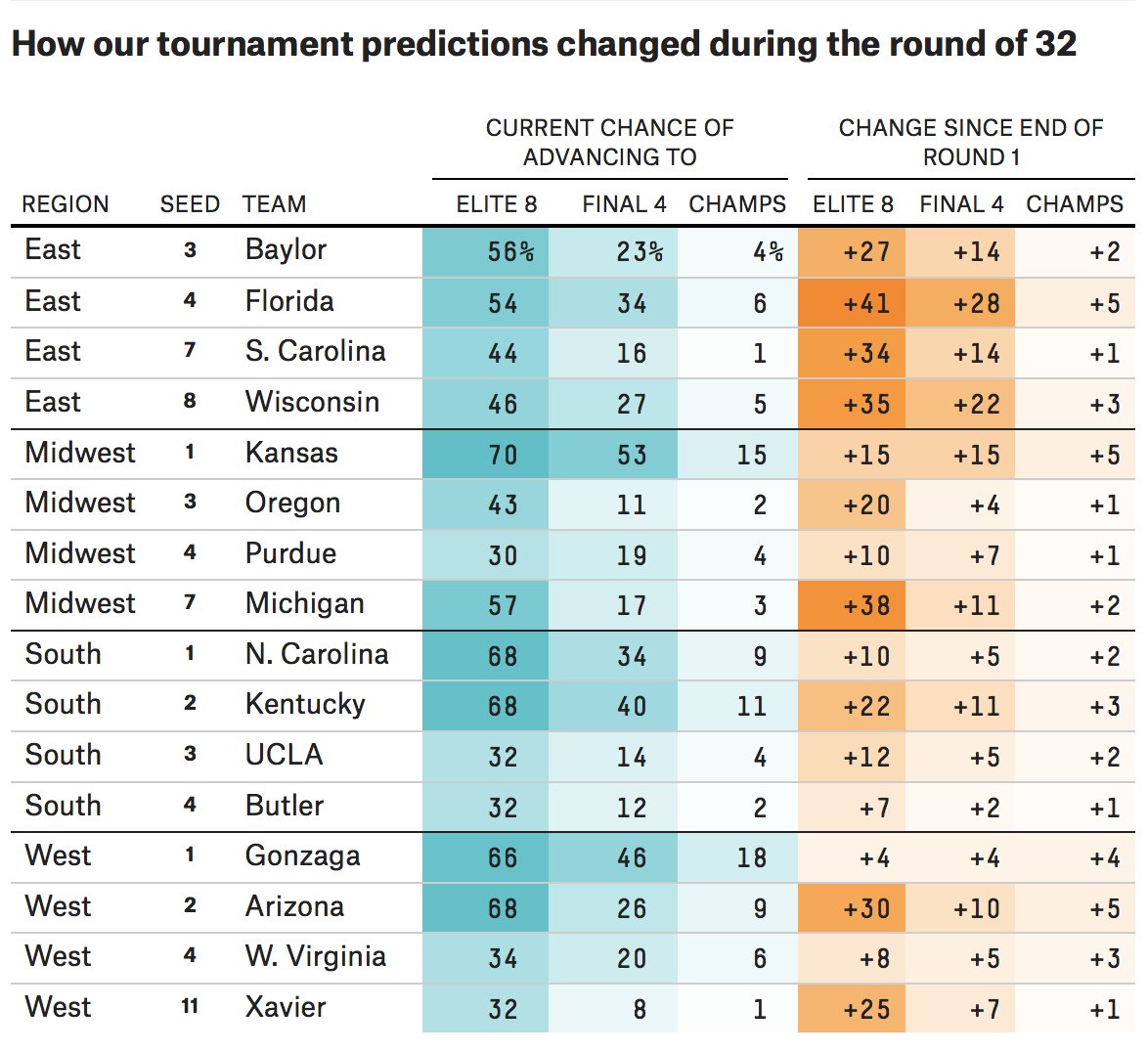 Awesome. For more, click the links below.