Five Things You Need to Know Ahead of the Sweet 16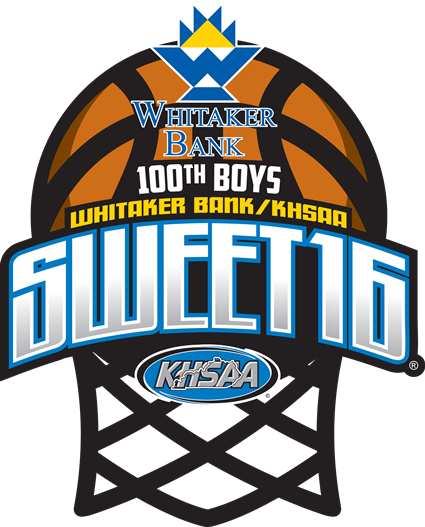 It's the 100th Sweet 16
One of the last three states with only one basketball champion, the Sweet 16 celebrates its 100th Anniversary this year at Rupp Arena. For basketball history fanatics, the best way to celebrate is by reading the Herald-Leader series from Mark Story and Josh Moore.
For coverage from Rupp, Freddie Maggard and Trey Huntsman will have you covered on KSR after Matt, Drew and Ryan host their radio show courtside this morning.
Harlan County's First Trip
The consolidated school first opened in 2008, merging Evarts, Cawood and Freddie's Cumberland Redskins. The Black Bears opened the season 17-0 before losing two straight in January. Since that skid, they've won 14 of their last 15, avenging two losses to Corbin in the 13th Region Final with a 67-65 win. That win didn't have as much drama as their buzzer-beating winner from half-court against Cordia.
Cameron Carmical's (@CameronC4_) game-winner to beat Cordia in the first round of the Mountain Classic.

What a moment. pic.twitter.com/fBaFoGDOxF

– Jamie McCracken (@JamieWYMT) January 5, 2017
Riding a Green Wave of Momentum
The most miraculous story entering the Sweet 16 is Meade County's run to Rupp. The Greenwaves lost in the 3rd Region Finals in the previous two seasons. They started 8-1, until 6'7″ star James Baker was forced to the sideline after tearing ligaments in his thumb. The Greenwaves lost 19 of their final 20 games without Baker, but he was able to return just in time for the District Tournament. Now they're playing in Rupp. Read more about their turnaround here.
The Return of Elisha Justice
In his first year as the head coach at Pikeville, Elisha Justice is taking his team to Rupp Arena for the first time since 1999.
Justice was Mr. Basketball in 2010. The 5'9″ point guard led Shelby Valley a State Championship Victory before playing basketball for Rick Pitino at UofL. That Shelby Valley team also won the All 'A' Classic over my DeSales Colts, thanks to a stupid sophomore who tried to play hero-ball in the final minute of the Championship game, only to air ball the game-tying shot. Yes, I'm still bitter.
The 2017 Bracket