It's been a full slate of SEC action on this fine Saturday and the dust is finally about to settle on what has been a jumbled picture for the SEC tournament. Here are your current SEC standings:
1. Florida 18-0
2. Kentucky 12-6
3. Georgia 12-6
4. Tennessee 11-7
5. Arkansas 10-8
6. LSU 9-9
7. Ole Miss 9-9
8. Missouri 9-9
9. Texas A&M 8-10
10. Alabama 7-11
11. Vanderbilt 7-11
12. Auburn 6-12
13.  South Carolina 5-13
14. Mississippi State 3-15
Despite the late slide UK has the 2 seed locked up which means their next game will be Friday night but let's see a show of hands of who picked us to finish with the same SEC record as Georgia? Anywho, the Cats are on to the postseason and will play the winner of  10 seed Alabama and 7 seed LSU. Both are teams the Cats managed to take care of late in the year but LSU is not a team you'd want to play for a third time. Johnny O'Bryant is licking his chops for one more chance at the Cats.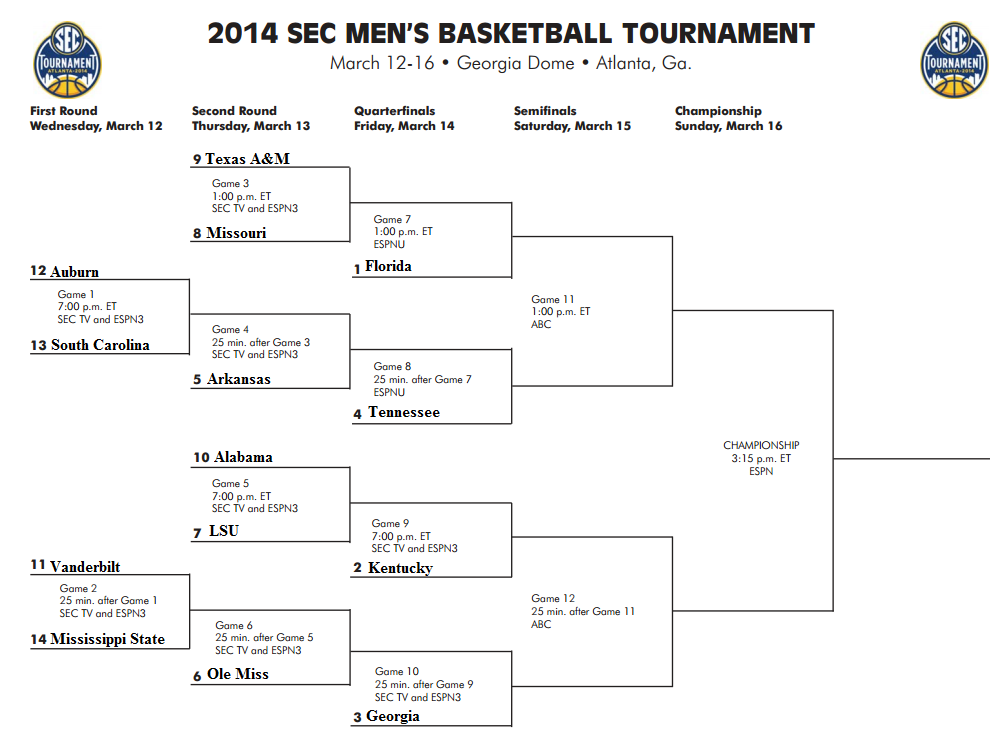 What do you think of how the SEC wrapped up and our road for the SEC tournament?