ESPN Locks Up Dick Vitale for Three More College Basketball Seasons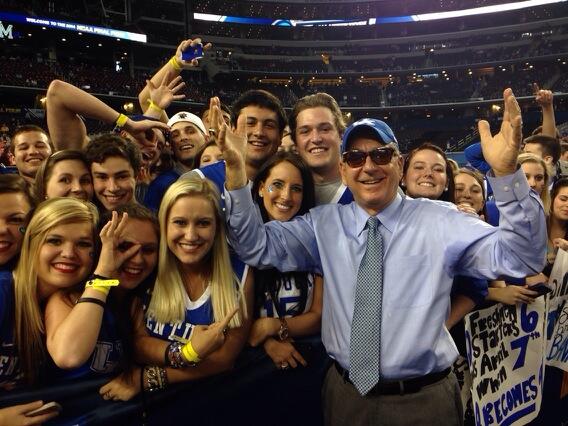 After laying off hundreds of personalities last month, this month the four-letter network is extending Dick Vitale's contract through the 2019-20 college basketball season.  That year will mark Dickie V's 41st college basketball season.
"Dick Vitale is an ESPN PTPer — our signature college basketball voice for 38 years," said ESPN President John Skipper in a statement. "He has grown the sport and the place of ESPN in the sport. He is, literally, a Basketball Hall of Famer who has augmented a remarkable on-air career with a tireless passion for helping others, highlighted by his remarkable work on behalf of The V Foundation."
Even though many hate to hear his voice during Kentucky games, there are few personalities in this world as big as Dickie V.  He's no longer on ESPN's A-Team of broadcasters, but when he's in the building you know it's a big game.  One of the nicest human beings on the planet, the KSR family will be happy to see Dickie V through 2020.
Now watch this painfully awkward technical difficulty-filled morning interview from 2012.
w