Duane Wilson, player with partially torn ACL for Texas A&M, announces end of college career
During Kentucky's loss to Texas A&M on Saturday afternoon, Aggie guard Duane Wilson fell to the ground in tears, and eventually had to be helped off the floor.
Wilson had been playing a few weeks with a partially-torn ACL, and when he grabbed that left knee during the game, it didn't look good.
Today, the Aggie guard announced that his collegiate career is over.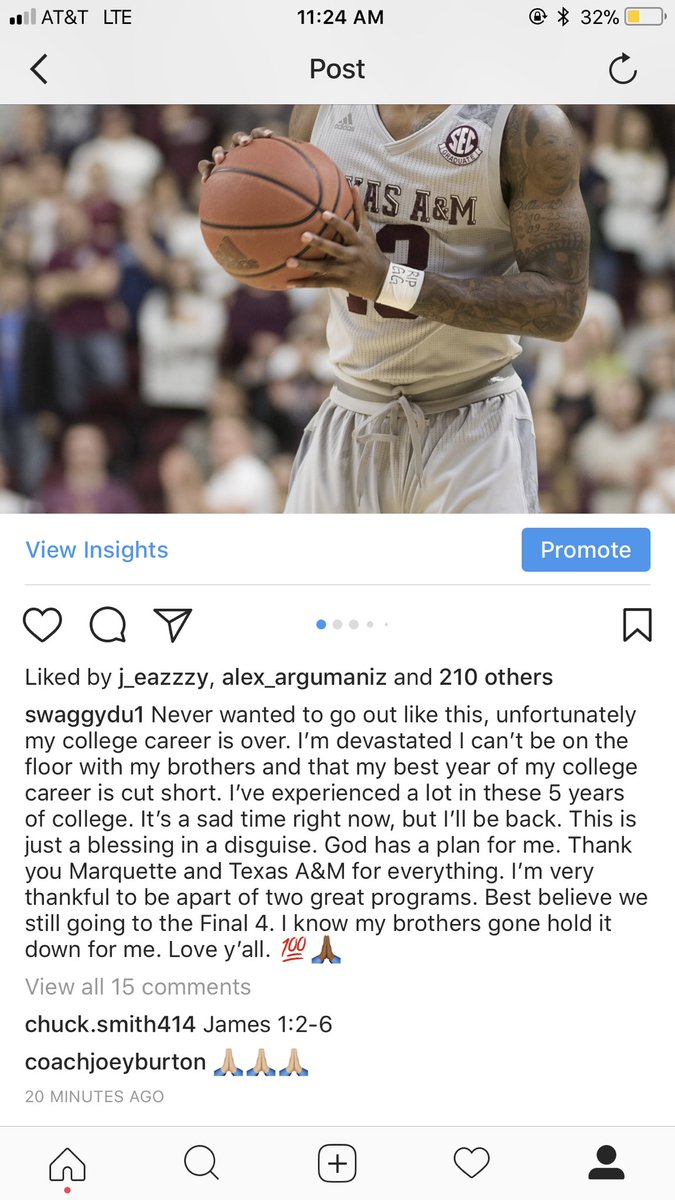 Aggie guard JJ Caldwell was dismissed from the team and fellow backup guard Jay Jay Chandler was also suspended indefinitely, meaning A&M will be down three scholarship players likely for the remainder of the season.
Wilson's status became a topic of debate following the injury by both commentators and fans. His toughness was on full display, and it was certainly admirable to see someone put it all on the line for his team. Our Kentucky team has seen some major issues on the effort end, especially as of late, so Wilson's passion for the game certainly gave John Calipari some pregame speech material going forward.
That being said, playing on a partially torn ACL had to have been horrible for his long-term health, and that only worsened when he suffered the further injury on Saturday. How did team doctors pass him and allow him to risk maximum damage? How did the coaching staff see him struggling and in pain and still let him play? I know college sports are important, especially for a five-year senior like Wilson, but there's now a chance he walks with significant pain for the rest of his life.
I know Wilson said his "college" career is over and said he'd be back, but there's now a chance he is never able to make money by playing professionally overseas. Were the few extra games worth it?
What do you guys think? Admirable passion by Wilson or stupidity by the Texas A&M staff?